Even though the "Black Friday Big Weekend" is over, we still have special deals for you, right now so you can Rediscover the Real You.
We said the Black Friday Sale may be taken down early if we run low on stock, and that's what happened: all our eligible Black Friday Weekend products have been allocated.
But we still have these special deals for you when ordering three or more bottles:
FOR UK CUSTOMERS – FREE PREMIUM CERTIFIED ALCOHOL HANDWASH AND HAPPY HEALTH CLUB MEMBERSHIP: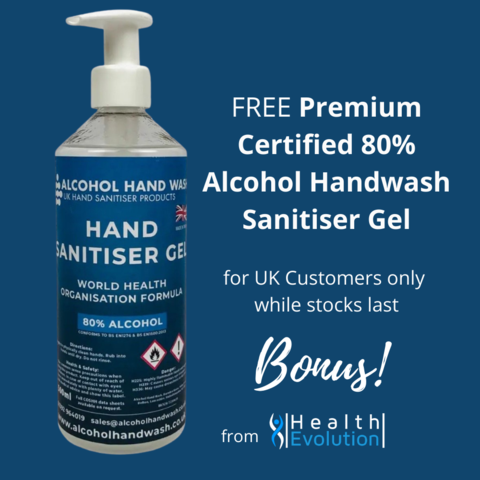 FOR AUSTRALIA CUSTOMERS – FREE MORINGA SUPERFOOD SEEDS AND $1000 HOLIDAY VOUCHER AND HAPPY HEALTH CLUB MEMBERSHIP: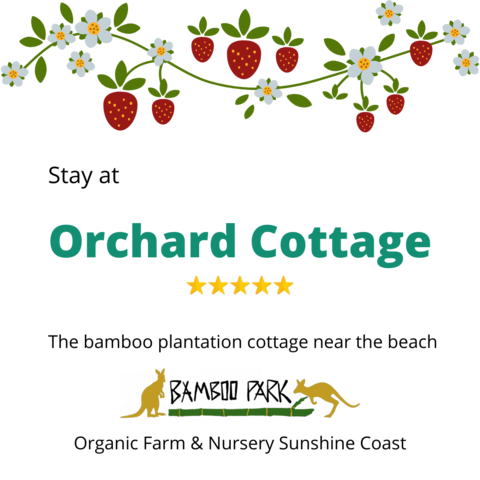 Your chance to stay on Health Evolution's own Sunshine Coast Organic Farm: three night midweek break for up to ten people at the luxury Orchard Cottage for just $500 instead of $1,500
*Terms & Conditions apply: subject to availability; 3 nights maximum Tuesday-Thursday; can be booked up to 2 months in advance; up to $1,000 discount on 3 nights; minimum actual cost $500. See https://airbnb.com.au/h/sunshine-coast-cottage, choose your dates, message to request your availability with the password HEALTH EVOLUTION OFFER and we will apply your discount.
FOR US & INTERNATIONAL CUSTOMERS – FREE MORINGA SUPERFOOD SEEDS + HAPPY HEALTH CLUB MEMBERSHIP: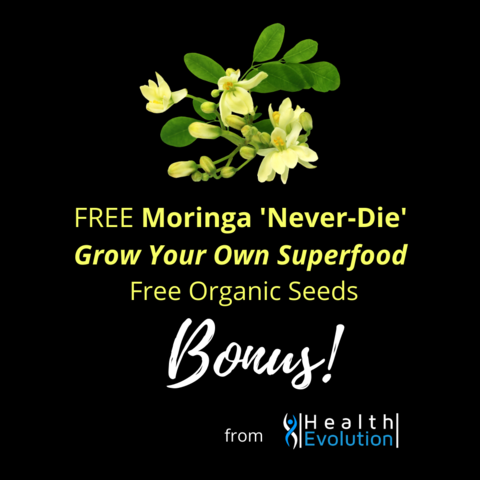 WITH FREE MEMBERSHIP OF THE NEW HHCLUB, LAUNCHING MID-DECEMBER, WITH ALL YOUR ESSENTIAL INTEGRATED HEALTH TIPS, TECHNIQUES, TRANSFORMATIVE ADVICE, AND CONTACTS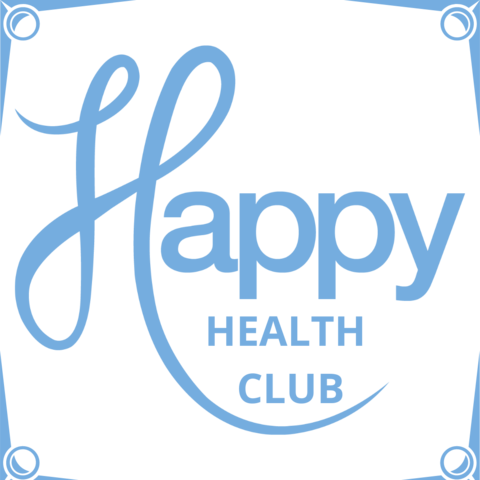 It's so easy to get the benefits of Health Evolution's life-changing health supplements:

Some KEY points to bear in mind:
We have NEVER offered bonuses like these before so this is the first and potentially only time to take advantage of getting these life-changing health supplements with free bonuses which may never be repeated.
Take advantage NOW risk-free as there is a 100% 60 day refund period (yes, SIXTY days!) so it's a risk NOT to buy.
By getting this now, you get access to the brand new bonus of our new Happy Health Club launching in mid-December, containing ALL our learnings including how to drop a pant size in 30 days – for FREE
AND please be aware that prices WILL be increasing significantly in the new year – but ALL active customers can retain their existing prices for life. We have kept our prices low for as long as possible but price rises in our supply chain mean we WILL be increasing prices at the start of 2021, for all new customers. Only currently active customers can lock in current prices.
On the other hand …
You CAN order these health supplements later, subject to availability, but you will be paying much more, and you will NOT get any of the bonuses and will miss out on our Happy Health Club that you get for FREE by picking it up now
Because of the SIXTY day refund policy, it makes sense to get this right NOW
Balancing cortisol levels, which manage stress and anxiety, is like Health 101 – it's the essential first step towards feeling like the Real You, and more important than ever, right now
Regenerating stem cells – naturally – is crucial to keeping young, energetic and healthy so you can achieve everything important to you.

Now I wanted to give you a bit more of a breakdown of each product so you can see what these health supplements do in more detail – alternatively, you can see them at our "Which Formulas?" page.

IMPORTANT: these bonuses won't be repeated and next year we WILL be increasing our prices, due to increased costs outside of our control.

So now's the time to take full advantage of these special deals, while stock is available.

If there's any information – or ANYTHING – you need, just message us on Facebook at facebook.com/healthevolutionproject, here via our website Livechat or phone – and we will get you what you need!


Finally, here's more info about each of the HEALTH EVOLUTION FORMULAS – 2020's most effective cortisol balancer and stem cell regenerator – the real 'fountain of youth" combined with "willpower in a bottle"


⇒> TeloMind for Rejuvenation & Immunity – the Double-Herb Formula with full clinical strength YTE® for cortisol management, immunity support, and stem cell regeneration, plus extra L-Arginine with botanicals Ginkgo biloba, Rhodiola rosea, Inulin

⇒> AminoBoosters for Energy & Immunity – the Original Formula with full clinical strength YTE® for cortisol management, immunity, and stem cell regeneration, plus extra L-Arginine and botanicals Ginkgo biloba and Inulin – the same ingredients as TeloMind without Rhodiola rosea.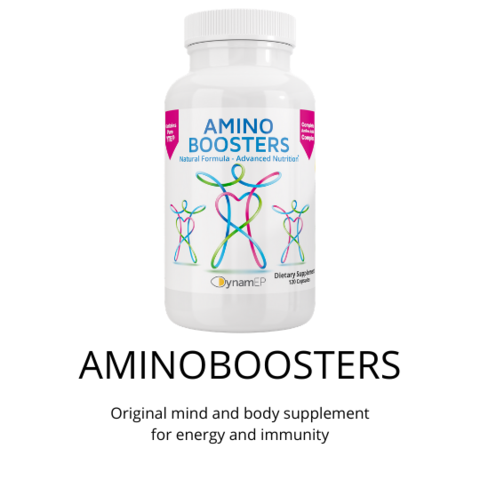 ⇒> Note: AminoBoosters is now approved and for sale in the Republic of Korea as TeloNine.

⇒> AminoB12 for Strength, Vitality & Immunity – the Sensitive Vitality Formula with full clinical strength YTE® for cortisol management, immunity, and stem cell regeneration, plus MecobalActive® bioavailable vitamin B12 and BioPerine® Piper nigrum botanical for increased nutrient absorption – does not contain the Ginkgo biloba in TeloMind and AminoBoosters, so can be taken by people on blood-thinning or epilepsy medication, when pregnant, or breastfeeding

=>> AminoSerene for Healthy Mood & Immunity – the Calm Formula with 600mg of YTE® instead of the full clinical dose of 1600mg/day – excellent support formula with TeloMind, AminoBoosters, or AminoB12 – also suited for HSPs (Highly Sensitive People). Full strength entire vitamin B complex plus extra L-Citrulline and Ayuvedic herb Ashwagandha (Withania somnifera) Delivers the complete Vitamin B Complex, Ashwagandha, BioPerine Piper ingram AND Zinc for strongest immunity protection.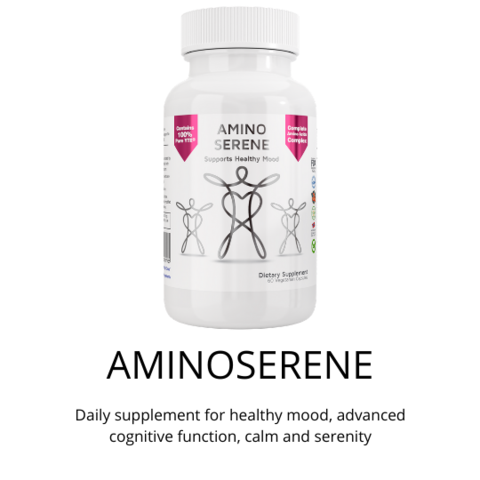 We look forward to sending you your order.