Health Evolution Expands into the Republic of Korea with KFDA Approval and Distribution Alliance
Health Evolution, providing specialist YTE® stem cell and cortisol manager dietary supplements, and DoubleJ International of the Republic of Korea, distributors of premium dietary supplements to the Korean market, are pleased to have entered into an exclusive alliance agreement to provide the flagship YTE® formula in Korea. This alliance leverages Health Evolution's strong brand and exclusive access to Norwegian YTE®, and DoubleJ International's expertise and leadership in dietary supplement distribution.
The Korean formula TeloNine has been approved by the Korean Food and Drug Administration.
TeloNine is the Korean version of market-leading AminoBoosters and TeloMind.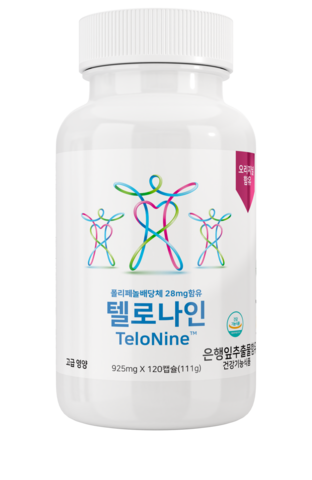 CONTACT:
DOUBLEJ INTERNATIONAL
JONGSUN, JU, COFOUNDER & CEO
PHONE  (+82) 010 8857 2112
Koreans are well-known to be world-leaders in terms of knowing and applying good healthcare.
In fact, women born in South Korea in 2030 are projected to be the first in the world to have an average life expectancy of above 90, according to a new study by Imperial College London and the World Health Organization, which looked at future life expectancy in 35 industrialized countries.
Korean men are also predicted to be the longest-lived in the world.
In contrast, the USA does not appear in the top 6 countries for long lifespans and good health. with lifespans for American men predicted to be comparable to those of Czech men, and American women will have life expectancy similar to those in Croatia and Mexico. The US is the first wealthy country to experience stagnation or even a possible decline in factors correlating closely with health and longevity.
Longevity in Korea is attributed to the high standards, knowledge, and practice of self-care and health-care.
According to a survey conducted in July 2020 in South Korea by Rakuten Insight published in Statista, the global business data platform, over 75 percent of respondents take dietary supplements or nutraceuticals, of which 8 out of 10 people take them every day.
Until now, our Korean customers have had to import Health Evolution formulas in small numbers for personal use only.
KFDA approval means the Health Evolution formula TeloNine can be wholesaled, retailed, and distributed within Korea.
With this new distribution alliance, Health Evolution will no longer supply directly to Korean customers who will be able to order through DoubleJ for faster and safer delivery:
DoubleJ International
JongSun, Ju, Cofounder & CEO
Phone  (+82) 010 8857 2112
 "We are pleased to partner with DoubleJ International, with their highly respected leadership in distributing dietary supplements in Korea.
With increased focus on personal health on the rise and more Koreans seeking solutions to high cortisol levels and premature ageing, we see the opportunity for growth in what we view as a large, underserved market," said Angela Wright MBE, Cofounder and Head of Research at Health Evolution.
"The alliance combines Health Evolution's brand recognition and direct to consumer distribution in the U.S. with DoubleJ International's highly regarded leadership within the Republic of Korea."
DoubleJ International is Korea's top distributor of powerful Fibroblast Growth Factor (FGF) dietary supplements, which act like stem cells to promote cellular repair to damaged and dysfunctional tissue to improve health and function.
Under the alliance agreement, Health Evolution will provide KFDA-approved supplement "TeloNine", the only genuine YTE® supplement available in the Korean market, for wholesale, retail, and direct to consumer distribution.  DoubleJ International will provide distribution, education, marketing, and sales by way of wholesale, retail, and direct to consumer distribution.
"The distribution alliance will enable more people to benefits from Health Evolution's valuable health supplements by offering easy access to medical professionals, retailers, and consumers in Korea," said David Wright, CEO of Health Evolution. 
"We believe DoubleJ International, as distribution partners of TeloNine, are a great complement to our goal of helping as many people as possible live as well as possible, regardless of age, ancestry, color, creed, economic ability, genetics, location, national origin, politics or race."
"We are excited to introduce the TeloNine formula through this alliance with Health Evolution and to have this strong relationship with the company," said Ju, Jongsun, Cofounder and CEO of DoubleJ International.
"Our shared long-term commitment is to leverage Health Evolution's leadership position in the premium dietary supplement industry and bring this to Korea, to unlock the potential of premium personal health care directly to consumers."
Ju added, "Health Evolution is a world-class organization, and we share similar cultures and values. We feel honored to partner with them over the coming years to grow the dietary supplements category in Korea, and help many thousands of people."
Shannon Montgomery, Counsel to Collins Gann McCloskey & Barry PLLC of Houston Texas, served as legal adviser. Collins Gann McCloskey & Barry specialise in dietary supplement law to clients in the health, fitness and dietary supplement communities.
The TeloNine formula provides immunity support and relief from stress and anxiety, exclusively featuring Norwegian ingredient YTE® Young Tissue Extract Dynamic Protein, proven effective in clinical trials and peer-reviewed research.
With independent third party testing and verification, consumers can be certain of the origin, authenticity, dosage and effectiveness of their supplements.
The $124 billion supplements industry is a common target for fakes because of loose regulations. The FDA does not provide ongoing tests of dietary supplements, and neither do most retailers including Amazon.
Health Evolution's formulas are independently tested and verified, exclusively containing the unique Norwegian YTE® Young Tissue Extract Dynamic Protein.
The formulas provide proven immunity support, relief from stress and anxiety.
Experts warn continuous unrelieved stress can trigger infection and lead to brain damage.
Studies show that high levels of the stress hormone cortisol diminish immune system function, increasing the potential impact from viruses, disrupted sleep, poor digestion, excessive weight gain, low mood,  and other poor health outcomes.
Almost 95 percent of Koreans report being stressed, a third of them chronically. According to one study, up to 28 percent of elderly Koreans are depressed, compared with 10 to 15 percent in the U.S. Chronic stress and anxiety prevent whole body wellness and reduce life expectancy.
Canadian scientists recently reported that neurons involved in chronic anxiety and fear "extensively overlap" in areas associated with brain disease.
Symptoms of chronic stress, or "allostatic load", include poor immunity, weight gain, low energy, trouble sleeping, constant worrying, anxiety and overwhelm, low mood and tiredness, poor memory and brain fog, cravings and poor digestion, cuts and wounds which are slow to heal.
The connection between ongoing stress, high cortisol levels and infection, disease, and poor health are clinically proven.
Health experts say it is essential to break the stress cycle to achieve strong immunity and good health.
     "Supporting and maintaining a healthy immune system is required to fight all causes of inflammation, infections, and stress-related disorders", says scientist and surgeon Dr Leonard Makowka MD PhD, former Chairman of the Department of Surgery and Director of Transplantation Services at Cedars Sinai Medical Center in Los Angeles, California.
     "Normalisation of cortisol levels supports and maintains a healthy immune system", added Dr Makowka.
Health Evolution formulas are proven effective in dealing with chronic stress, managing the "stress hormone" cortisol, and regenerating stem cells.
 "Health Evolution is excited to be bringing the TeloNine formula to consumers who care about getting genuine, effective ingredients"  says Angela Wright MBE from Health Evolution, adding,
 "Each bottle of TeloNine formula is independently tested including ingredient supply, manufacturing, closed supply chain management, through to consumer. We use only genuine ingredients and state the clinically therapeutic dose of each ingredient..
     Now, finally, consumers can access genuine Norwegian YTE, clinically tested ingredients, and a proven formula."
Health Evolution is a privately owned company based in Las Vegas Nevada, manufacturing in California, serving the US, Korea and internationally.
About DoubleJ International
DoubleJ International is Korea's top distributor of powerful Fibroblast Growth Factor (FGF) dietary supplements, which act like stem cells to promote cellular repair to damaged and dysfunctional tissue to improve health and function.
About TeloNine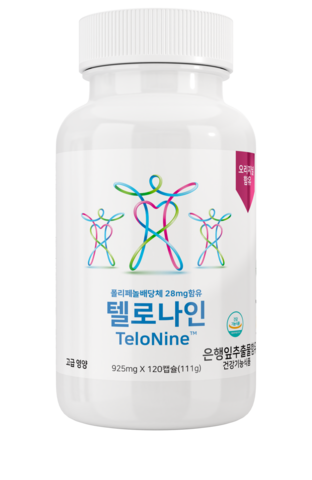 TeloNine is the Korean version of market-leading AminoBoosters and TeloMind.
TeloNine is a powerful health supplement which exclusively contains Norwegian YTE®, the only proven source of Fibroblast Growth Factor (FGF) to promote growth and repair at cellular level, all the amino acids in perfect natural balance, with vitamins, minerals, and botanicals.
Acting like stem cells, Fibroblast Growth Factor can differentiate into a wide variety of healthy cells to help repair damaged and dysfunctional tissues.
Multiple clinical trials and published peer-reviewed scientific studies prove TeloNine ingredients slow brain shrinkage, alleviate confusion, irritability, anxiety, brain fog, nervous tingling, and sensitivity.
Balanced cortisol levels (the stress hormone) and stem cell regeneration through the complete amino acid and botanical TeloNine formula helps manage cortisol, improve muscle recovery, increase muscle mass and strength, and combat the symptoms of certain conditions.
* These statements have not been evaluated by the Food and Drug Administration. The product mentioned in this article is not intended to diagnose, treat, cure, or prevent any disease.   The information in this article is not intended to replace any recommendations or relationship with your physician.  Please review references cited for scientific support.