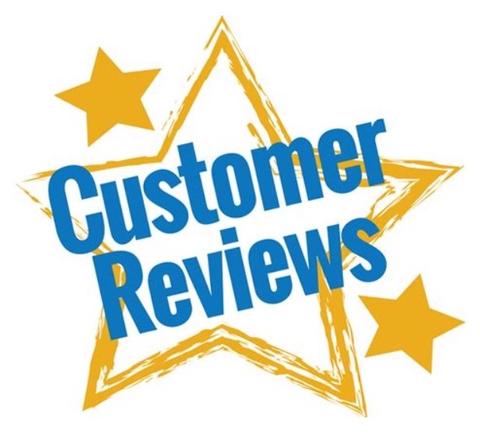 Here are just some of the first-hand reports from people all around the world:
★ ★ ★ ★ ★     
"Good day! I discovered YTE® products in July 2012. It used to be distributed by ForeverHealthy Inc., and their link in the USA is LifePharm Inc, marketed as Laminine.
Laminine is being sold here on a multi level marketing scheme and at a stiff price. This is the reason I began searching for other possible sources.
Luckily, in 2015 I found Get Your Boom! Back and Health Evolution formulas which include genuine YTE® at the clinical dose. I have been a customer ever since
From day 1 that I started taking these YTE® formulas, my respiratory condition dramatically began to improve. I have been suffering from asthma attacks since childhood. After continuous use of YTE®, I no longer take my usual medications for asthma. And I am strongly recommending YTE® to my friends and relatives. I will continue to patronize it perpetually."
—Allan Ang, customer since 2015
* * * * *
★ ★ ★ ★ ★      "Why autoship is the answer"
"One time I ran out and didn't have it for over 2 months. My energy, my clear thinking and my pain from fibromyalgia increased to the point I could not function normally. All these symptoms disappeared once again when I was back on the product. My advice be on autoship. And move forward in your life."
—Bonnie Z. from New Mexico, USA
* * * * *
★ ★ ★ ★ ★      "Energy & mood booster!"
"Excellent product. My wife and I have been using it for years and so have my in laws. It's a real pick me up and provides you ongoing sustained energy and a good mood throughout the day."
—Success N. from Hillside, Australia
* * * * *
"My Doctor said to me, 'How are you working full-time with your symptoms?' I told him: AminoBoosters makes this possible for me and is the one thing I can't live without - that's why I buy a year's supply at a time."
- Barbie from California
* * * * *
Deborah, also from California, who's a long-term customer and a teacher, says many of her pupils have been unwell and yet she's never ill since taking our formulas. Deborah has been a continuous customer since 2017.
* * * * *
"I've been buying from you since 2015 and your products make a world of difference. I thought I'd try going without … and that was a big mistake because the pain has been terrible - I had to ask my Doctor for morphine. I've tried everything else and nothing works like your formulas. Please send me another 6 bottles because I'm never going to run out again."
- Eileen from Queensland Australia
* * * * *
★ ★ ★ ★ ★      "Sleep like a baby"
"I sleep like a baby since taking TeloMind and feel very refreshed in the morning nowadays"
—Won N, California USA
* * * * *
★ ★ ★ ★ ★     "Improvement in anxiety levels and sleep very quickly"
"I noticed an improvement in my anxiety levels and sleep very quickly. My job is extremely stressful and the AminoBoosters are really helping me to cope. Without these, I would be on medication for sure!"
—Sue C, Humber UK
* * * * *
★ ★ ★ ★ ★      "More energy, better sleep, good mood"
"Really happy with the results. More energy, better sleep, good mood"
—Stefan, Montreal Canada
* * * * *
★ ★ ★ ★ ★      "I know the difference when I take them"
"I had surgery 5 weeks ago on my right foot, I had toe shortening, and it has helped in the healing process. I know the difference when I take them it relieves the pain and I have been using these products for a few years. As my doctor told me, what is the price of your health"
—William L, Australia
* * * * *
★ ★ ★ ★ ★      "Great results"
"Very pleasantly surprised by the great results I got from taking AminoBoosters. I am going through a stressful period in life with taking care and loss of loved ones, while building a new business and meet the expectations in my role as father, husband, family member etc. as well. With AminoBoosters I stayed focused, with a clear mind and with sustained energy to take on these challenges. Thank you."
—Tom M, Bali
* * * * *
★ ★ ★ ★ ★      "Your product is superior - more energy, sleeping better, increased mental clarity"
"I was introduced to YTE® some years ago and have been using it through several different companies, but quit the last one due to the terrible customer service. I went several months without taking any, then decided to do some research online and look for a better product. I found you guys and am very happy. Your product is superior and I really like the fact that it is at the correct dosage. The last company I was with never did tell me just how much YTE® was in their product. (Hmmm, not a good sign.) I'm feeling better all the time! More energy, sleeping better again and increased mental clarity are a few of the nice effects."
—Trissie B, California USA
* * * * *
★ ★ ★ ★ ★      "I feel fresh and forget less"
"Excellent feeling after taking TeloMind - I can see better than before and I feel more fresh for jogging or walking after work. Before, I was much more forgetful day-to-day."
—Birgit M, Würselen Germany
* * * * *
★ ★ ★ ★ ★     "Wow! The best product!"
"This is THE product - the best one! I started to sleep better, to be more rational and less stressful … Thank you guys, you really do a very good thing to offer us these wonderful products."
—Sergiu I, Santander Spain
* * * * *
★ ★ ★ ★ ★      "The most effective, superior in quality"
"I tried everything and these formulas are the most effective. Strong energy support for health. In addition, I also tested Laminine. The action of your YTE® formulas in any combination is superior in quality to the LPGN extract."
—Vladimir M, Omsk Russia
* * * * *
★ ★ ★ ★ ★     "AminoSerene works"
"Within a few days, my mood lifted from being painfully low in a prolonged very low depression to feeling normal. My energy and confidence returned too. Now I am focused and full of inspirational creative motivation. Feeling 500% better 🙂 Thank you for this product; a real game-changer."
—Cath B, ACT Australia
* * * * *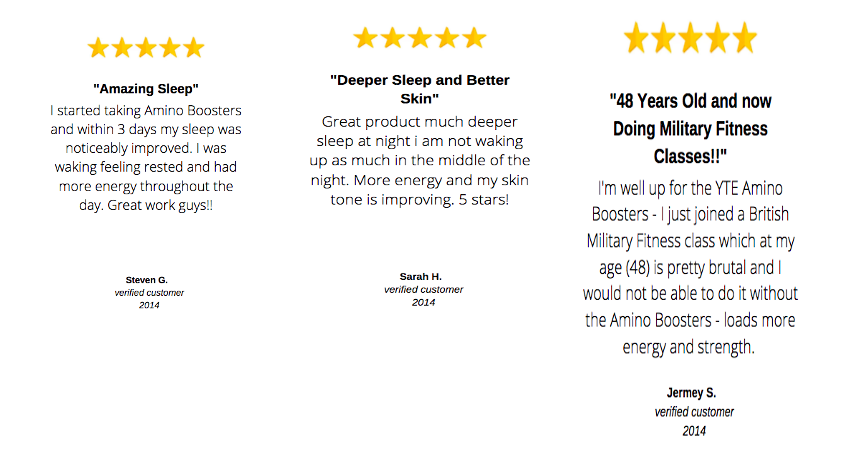 Kyungmi Kwak first purchased TeloMind from Health Evolution's FORMER DISTRIBUTOR LIFEDESIGNER IN 2017. Review given 2019.
KeeHae Noh started purchasing TeloMind from Health Evolution's FORMER DISTRIBUTOR LifeDesigner in 2017 and now buys direct from Health Evolution, still enjoying the benefits today. Review given 2019.
A remarkable interview between Angela K Wright MBE, Cofounder of Health Evolution, and one of our customers. Chip has been using AminoBoosters continually since 2017 to make a huge difference in his life.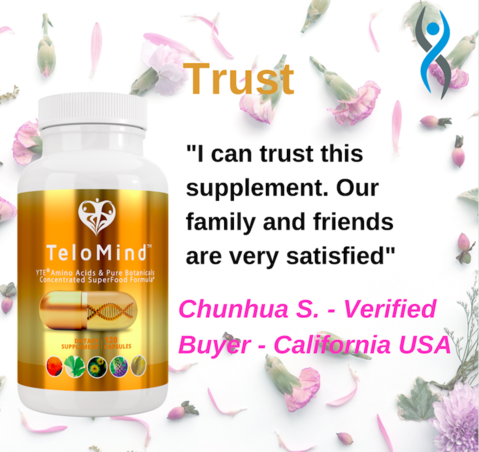 Bryce Stevens talks about HIS CHILDREN'S results, purchased from Health Evolution's Get Your Boom! Back. Review filmed 2019 (aminob12 is now superceded by aminoserene).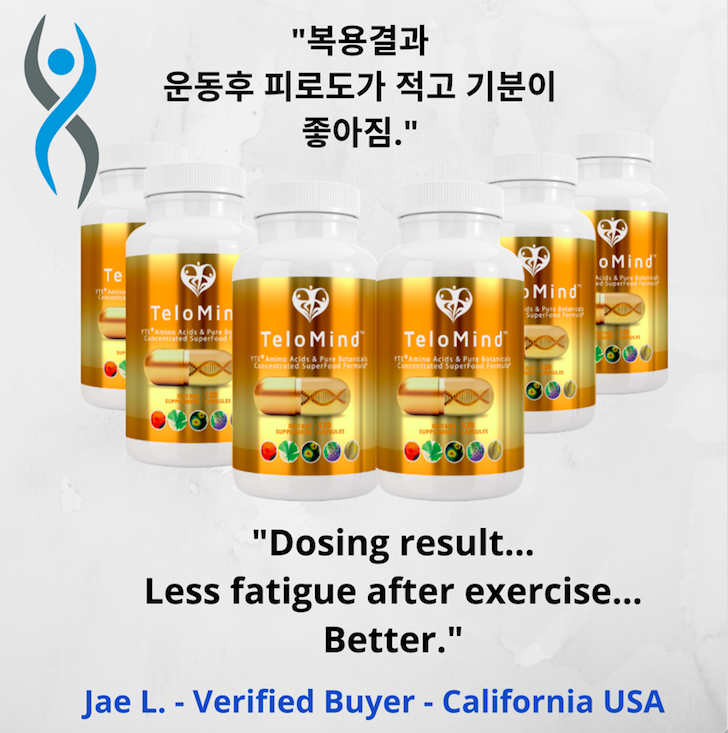 Jason Baek from California first purchased TeloMind from Health Evolution's LifeDesigner in 2018. Review given 2019.
Chip's second interview with Angela Wright MBE regarding AminoB12 purchased from Health Evolution. Review filmed 2019.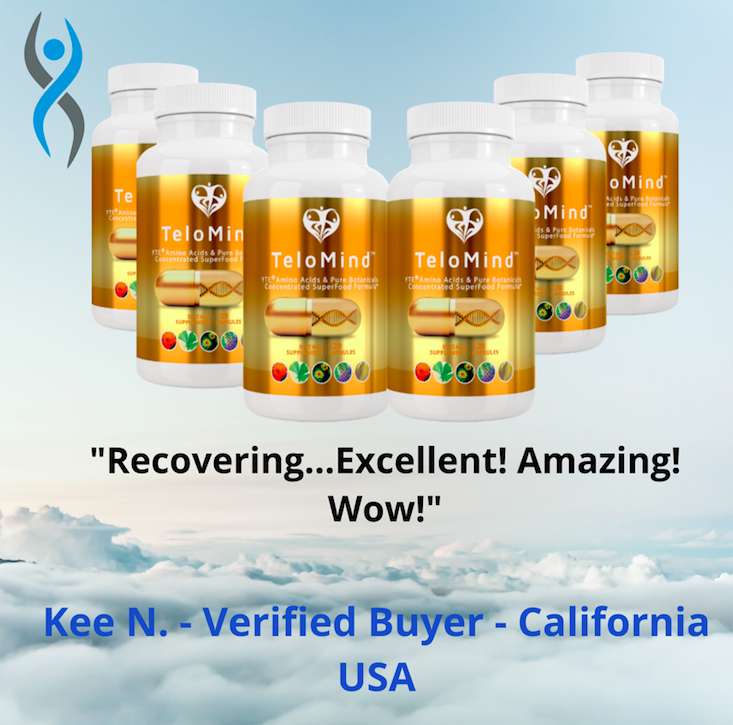 M.J. from California started using TeloMind during her employment with LifeDesigner in 2017. Review given 2019.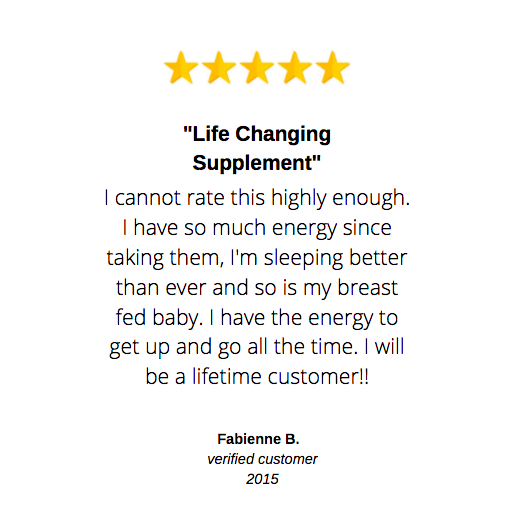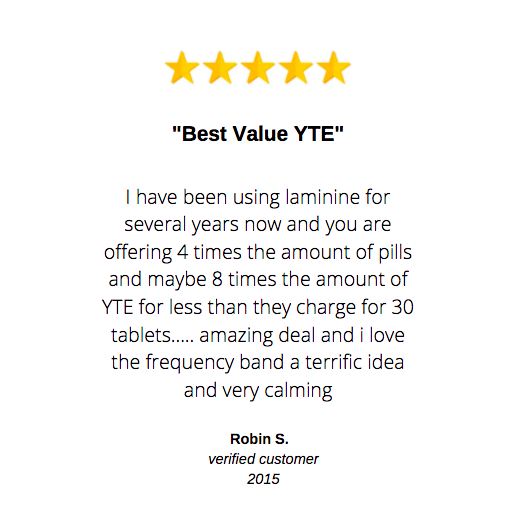 Order with confidence with the Health Evolution 60 day money back Triple Guarantee.
Remember, only Health Evolution products contain genuine Norwegian YTE®:
Often imitated, Never Equalled.
We love to receive your reviews - you can share these via email, message, or Zoom.
The Health Evolution Terms & Conditions explain how we will never misrepresent your review or testimonial, unlike some companies.