And Why We Are Announcing A Supplements Safety Solution Powered By Blockchain With Real Items™ and VeChain™
Blockchain security provides proof for supplements important for immunity ,anxiety, and weight management
US health company partners with U.S. blockchain startup and VeChain
The partnership will lead efforts to verify the authenticity of $124 billion supplements industry
Immunity support and anxiety relief key to modern life
As you know, our company Health Evolution specialises in YTE® stem cell and cortisol management.We have partnered with two technology companies, Real Items and VeChain, so that, uniquely, every single bottle of AminoSerene is now verified by blockchain technology.
And for the first time ever in a premium supplement, each bottle is individually verified with blockchain security provided by US technology companies

and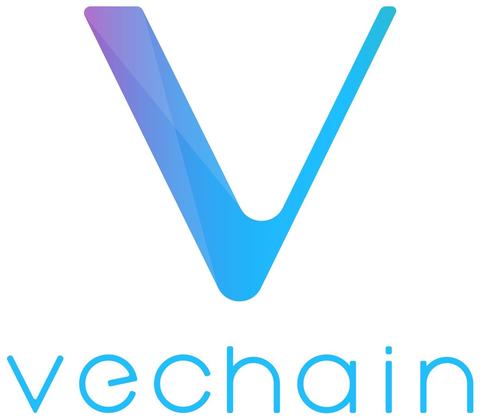 because you deserve to be absolutely certain you're getting exactly what you need.This results in the customer being certain that what they're receiving is the real thing.Supplement fraud is massive business.We appear to be leading the industry in combatting that.
We are excited to announce a partnership with Real Items, the online marketplace that is focused on promoting transparency and consumer protection within the supply chain using VeChain's technology.
The goal of the partnership is for you the consumer to have total confidence in the origin, authenticity, contents, and effectiveness of the supplements you need.
To get technical for a minute, this is achieved by integrating VeChain NFT into supplement production, in this case verifying the rare, all-natural ingredients sourced from Norway and the US, in the groundbreaking AminoSerene Advanced immunity and stress support supplement.
$368,500 Value of Clinically Proven Ingredients Verified on VeChain's Blockchain
In the battle for real health solutions, we have joined forces with two US-based firms, Real Items and VeChain. The partnership will ease the fight against poor mental and physical health for consumers and medical professionals.
As you know, we exclusively provide formulas for immunity support and relief from stress and anxiety, featuring the rare, all-natural Norwegian ingredient YTE® Young Tissue Extract Dynamic Protein, proven effective in clinical trials and peer-reviewed research.
With blockchain verification from Real Items and VeChain NFT, it is finally possible for buyers to verify the authenticity of their supplements.
For people who do not know about the development, the VeChain Foundation NFT (Non-Fungible Token) Standard in conjunction with Real Items proves that consumer items are the real thing, through the use of "smart contracts". This makes it impossible for an item to be fraudulent.
A Million Dollars of Fakes?
Supplements are a particularly common target for fakes because of loose regulations when it comes to testing safety and effectiveness. The FDA does not test nor regulate the sale of dietary supplements, and neither do most retailers including Amazon.
"Counterfeit supplements can be worthless, or dangerous, or both" says former investigative agent for the FDA, Gary Collins.
Collins continues, "Some supplements are doped to get results, but they don't always dope the entire line. They'll drop in an active drug so some random consumer will get a bottle and feel great, but the next time they purchase it, there will be no effects at all. Oops, and it's too late for that 30-day money back guarantee!"
The New York State attorney general's office reported that GNC, Walgreens, Target, and Walmart have been selling "fraudulent and potentially dangerous" supplements:
GNC supplements contained ingredients that were not listed on their labels. Some of which are very dangerous allergens for certain people, such as peanuts and soybean.
A ginseng supplement from Walgreens turned out to be only rice and garlic.
Six supplements from Target tested negative for the main ingredient they claimed – and instead contained cheap ingredients including beans, rice, peas, and carrots.
Amazon has seen a surge in counterfeits and imitation merchants, with 25 percent of Amazon's marketplace items being Chinese knockoffs, according to a recent Forbes article, Amazon.com: The Place Where American Dreams Are Stolen By Chinese Counterfeiters.
As Functional Medicine Expert Dr Jill Carnahan, MD ABIHM, ABoIM, IFMCP reports, "This is an industry that has almost no regulation. This means we are guinea pigs unless we choose to take matters into our own hands.
"As a doctor, what comes to mind when I hear all of this is the growing issue of fake supplements."
We have experienced this first hand, with another company copying our brand and claiming to use our ingredients, although though they cannot buy the ingredients!
This other company has even used test results from our formulas over the past few years and claimed they applied to their new fake formula.
You know that our formulas provide proven immunity support, stress and anxiety relief, and enable weight management.
Experts warn stress can trigger infection and lead to brain damage, linked with the surge in brain diseases.
Studies show that high levels of the stress hormone cortisol diminish immune system function, increasing the potential impact from viruses, and lead to weight gain.

More than 50% of Americans over 65 are reported to have high levels of cortisol

Furthermore, Canadian scientists recently reported that neurons involved in chronic anxiety and fear "extensively overlap" in areas associated with brain disease.
Symptoms of chronic stress, also known as "allostatic load", include poor immunity, weight gain, low energy, trouble sleeping, constant worrying, anxiety and overwhelm, low mood and tiredness, poor memory and brain fog, cravings and poor digestion, cuts and wounds which are slow to heal.

High-stress leads to high cortisol levels … which leads to high-stress.

It's essential to break the cycle to achieve a strong immune system, say health experts.
"It's important to have strong immunity, but the trouble is, most immune system supplements alone don't work", reports nutritional ingredients specialist Cai Berg of Berg Nutrition in Michigan.

"Failing to first address cortisol levels is like driving with one foot on the gas and the other stamped down hard on the brake.

"You're going nowhere fast and just burning fuel and rubber. Wearing out the engine and all the moving parts."
Dietary supplements proven to help support healthy cortisol levels report soaring demand in the US and globally, but it's difficult for consumers to know if they are getting what they buy.
Until now.
The connection between high cortisol levels and infection, disease, and poor health are clinically proven.
Humans are designed to revert to a calm state once a source of stress has passed. Over time, however, the majority are left permanently stressed, which seriously affects health.
Health Evolution formulas have helped thousands of people dealing with allostatic load – also known as chronic stress – due to the formulas' abilities to manage the "stress hormone" cortisol, and regenerate stem cells.
Health Evolution is excited to be bringing this world-first innovation to consumers who care about getting the real item.
Every single bottle of our AminoSerene Advanced formula is individually verified from ingredient supply, manufacturing, through to consumer. We only use genuine ingredients and state the clinically therapeutic dose on every single bottle – now, finally, consumers can have blockchain-level security and peace of mind, knowing that each bottle has cast-iron independent irrefutable proof of contents.
Find out more about the 35 nutrients at