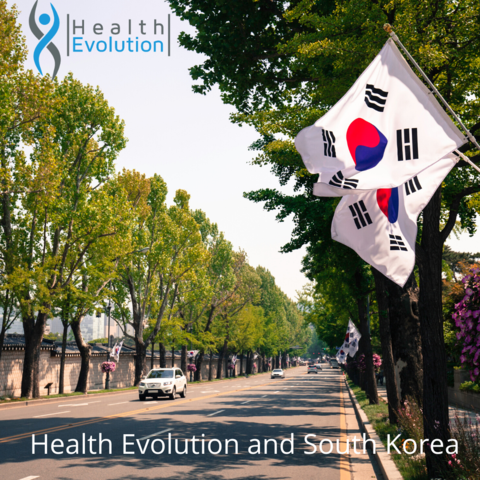 HEALTH EVOLUTION SUPPLIES CUSTOMERS IN SOUTH KOREA
Our products are sold to customers internationally including in South Korea.
If ordering in the US or anywhere outside of Korea, you can order TeloMind as a customer or as an Affiliate.
If ordering within the Republic of Korea, please order TeloNine from our Korea distributors.
TeloNine is the only KFDA-approved supplement in this category.
Health Evolution is the only provider of YTE® supplements. There is nothing else as effective as genuine YTE® supplements.
Our most popular formulas for Korean customers globally are TeloMind and TeloNine.
Our Korean distributors are DoubleJ International. Contact:
NY Kim or JongSun, Ju, Cofounder & CEO:
Phone (+82) 010 8857 2112
email: [email protected]
www.텔로나인.com
Affiliates receive full commissions for all sales internationally.
Our company is international with affiliates and customers in more than 40 countries including the US, UK, Canada, Australia, Germany, Scandinavia ... indeed, across the continents of Asia, Africa, Europe, Australia, North and South America.
Affiliate payments for all orders in all countries are credited to the associated affiliates.
CUSTOMERS AND AFFILIATES IN KOREA
Health Evolution's TeloNine is approved by the KFDA (Korean FDA) for sale in South Korea. All sales are through official distributors DoubleJ International.
All Health Evolution affiliates can also be affiliates with DoubleJ International for South Korean orders, supplied from within South Korea.
NO OTHER COMPANY CARRIES PRODUCTS WITH YTE® OR ANY SIMILAR INGREDIENT
Health Evolution is the ONLY company in South Korea, and globally, legally supplying genuine YTE® even though there are other companies claiming to include YTE® or similar products. This is false because there is NO other product similar to YTE®.
YTE® is unique in being able to manage cortisol (the "stress hormone"). It is important to manage your cortisol levels because this impacts your immunity.
It is vital to protect and augment the immune response.
Having too much cortisol in your blood opens the door for more inflammation.
In addition, stress decreases the body's lymphocytes — the white blood cells that help fight off infection. The lower your lymphocyte level, the more at risk you are for viruses, including the common cold, cold sores, flu, and coronavirus including COVID-19.
High stress levels can also cause mood disorders and anxiety, again leading to higher levels of inflammation.
Continuous high levels of inflammation point to an overworked, over-tired immune system that can't properly protect you.
If you don't control high stress levels, chronic inflammation can result and can contribute to the development and progression of many diseases of the immune system.
Get started by placing your order here:
or for customers in the Republic of Korea, order here:
DoubleJ International
JongSun, Ju, Cofounder & CEO
Phone (+82) 010 8857 2112
email: [email protected]
www.텔로나인.com