Angela Wright had the pleasure of spending some quality time with Dr Cheryl Kam, a renowned functional medicine doctor and advocate of Health Evolution YTE supplements, along with her youngest son, in the beautiful county of Devon, England. A delightful conversation ensued, focusing on the significance of taking control of one's health. Dr Kam's expertise and passion for functional medicine were evident as she shared invaluable insights on achieving optimal well-being and vitality.
This meetup held particular significance for Angela as it represented a continuation of their previous encounter in Singapore. The expanding reach and influence of Dr Kam across different continents, as she imparts her valuable knowledge to individuals grappling with chronic stress or fatigue, serve as a true inspiration. Parting ways, Angela couldn't help but contemplate the location of their next gathering. The possibility of connecting with like-minded individuals and delving deeper into the realm of health evolution fills her with anticipation.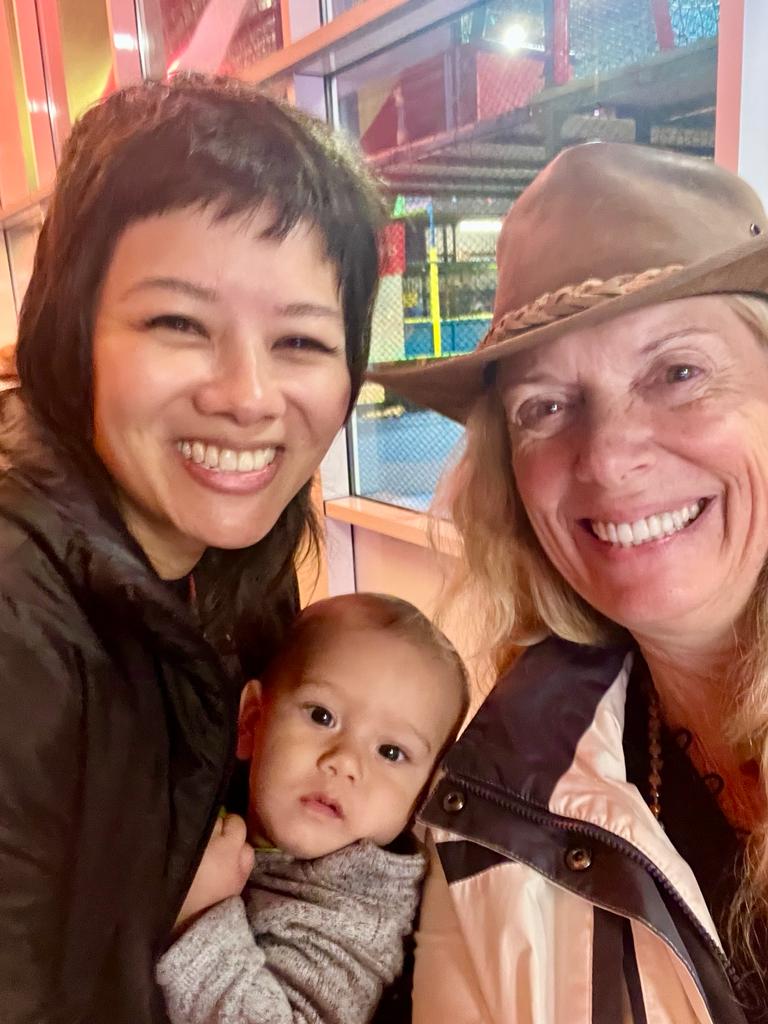 Dr. Cheryl Kam
Passionate about holistic healing, Dr. Cheryl Kam forayed into functional medicine, a discipline that prioritizes individualized care over one-size-fits-all solutions. Trained in both conventional and integrative medicine, she's carved a niche for herself in the healthcare landscape.
Dr Cheryl Kam graduated from King's College London and has over 12 years of clinical experience in the UK and Singapore. She then received integrative and functional medicine training at the Australasian College of Nutritional and Environmental Medicine, and in Advanced Nutrient Therapy and Brain Biochemistry by the Walsh Research Institute, Chicago, Illinois, USA. Dr. Kam has a global perspective on health and wellness. She believes that patients deserve care that is tailored to their unique needs, transcending geographical boundaries and conventional medicine parameters.
Dr. Kam's vision encompasses nutritional strategies and lifestyle modifications to manage chronic stress or fatigue. She works alongside her patients, igniting the spark within them to reclaim their health and live life to the fullest.
Angela Wright MBE
Angela Wright MBE holds an array of wellness knowledge, specialising in stress management and fatigue recovery.
Angela Wright MBE the co- founder of Health Evolution and Get Your Boom! Back leverages her profound wellness knowledge and unique integrative medicine methods to offer groundbreaking solutions for chronic stress and fatigue management.
Angela Wright MBE uses unique tactics of integrative medicine to tackle chronic stress and fatigue. It's a focal part of her health innovation—the reshaping and evolution of traditional medical approaches.
Proactive in spotting health trends and championing new wellness strategies, her contributions have provided invaluable avenues for people dealing with chronic ill health, stress or fatigue.
Health Evolution provides a unique natural ingredient that has been clinically tested and proven to support healthy cortisol levels in a groundbreaking manner, free from any adverse effects. Health Evolution has exclusive access to Norwegian YTE® Young Tissue Extract, the sole source of all essential amino acids in perfect natural balance, accompanied by Fibroblast Growth Factor, as well as essential vitamins and minerals. This YTE® ingredient within the Health Evolution supplement formulas beautifully balances and regenerates, calming anxiety, managing the stress hormone cortisol, providing energy and immune support, rebuilding stem cells. The results are looking and feeling younger, stronger, happier, and rested - all as the result of taking these tiny capsules. Notably, Health Evolution is committed to providing concrete evidence of the efficacy of their formulas.
What is Functional Medicine?
Let's explore functional medicine - an approach radically reshaping our thinking about health. It looks beyond treating symptoms, focusing instead on the body's core functional systems to uncover root causes of illness.
Functional medicine stands as a pioneer in personalized healthcare paradigms, aiming for a holistic understanding of the individual. Contrary to conventional western methods, it promotes health as a positive vitality, not merely the absence of disease.
Nutrition for Recovery and Resilience
At the heart of recovery and resilience lies a robust and balanced nutrition regimen. Utilizing valuable insights from nutritional science, Dr. Cheryl Kam and Angela Wright MBE highlight strategies on harnessing the vital force of nutrition for enhanced health recovery and resilience.
Dr. Kam's vision encompasses nutritional strategies and lifestyle modifications to manage chronic stress or fatigue. She works alongside her patients, igniting the spark within them to reclaim their health and live life to the fullest.
Dr Kam has deep knowledge of nutritional supplementation and specializes in
Fatigue and stress adaptation disorders
Nutrient deficiencies and related methylation issues
Hormone imbalances including thyroid symptoms, pituitary and adrenal fatigue, menopause
Optimising fertility, prenatal and post-natal outcomes
Allergies and food intolerances
Cancer support and co-operative treatment
More about Dr Kam here drcherylkam.com
If in Singapore, order here: healthevolutionproject.com/drkam
and use coupon code
DRKAM
at checkout to save 10% on the first order.
If Dr. Kam does not have in stock, we can ship within 24 hours from the Health Evolution warehouses in the US, UK, Australia and Europe.