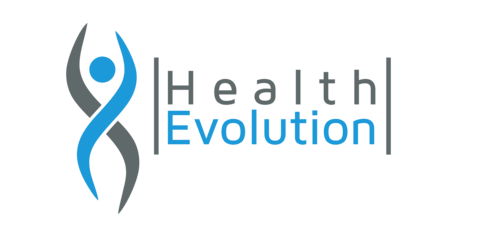 AminoBoosters for Energy & Immunity with YTE®, Ginkgo Biloba, extra L-Argenine, and Inulin.
Provides Energy, Reduces Stress and Anxiety, Supports Immunity and Brain Health, Regulates Cells
SUPPORTS AND MAINTAINS IMMUNITY BY MANAGING LEVELS OF CORTISOL, THE STRESS HORMONE.
Each bottle lasts for a complete month at the full dose of 4 capsules/day.
AminoBoosters, AminoB12 and TeloMind are the ONLY products which use genuine, Pure Nutrition YTE® at the recommended clinical therapeutic dose and within our proprietary supporting formulas. We are talking about highly absorbable bioavailable sources of the 23 most required amino acids by the human body.
Containing the recommended clinical dose of genuine Norwegian YTE® Young Tissue Extract Dynamic Protein.
Made from authentic Fertilized Incubated Avian Egg Extract, sometimes referred to as FIAEE, in a powerful proprietary supporting formula of alkaline botanicals and amino acids for your enhanced sense of well-being.
As a dietary supplement, take 4 a day or as directed by your health care professional.
Pure Botanical Ginkgo Biloba Leaf Extract, and Inulin
Supercharged with extra L-Arginine Amino Acids
Vegetarian "00" Vegan Capsule, Rice Flour.
YTE® is a Registered Trademark of Immitec, Norway.
All-Natural, Independently Tested.
Non-GMO made without meat, fish, sugar, soy protein, corn, wheat, gluten, dairy or artificial colors. No Shark Cartilage or Sea Cucumber. Made in a pork-free environment.
Remember, the Ginkgo Biloba in AminoBoosters and TeloMind is not suitable for people using blood thinning (anticoagulant) or epilepsy medication, when pregnant, breastfeeding or for children. If that's you, look at AminoB12 instead.
What's the reason other companies don't include YTE®? This is a very rare, premium, natural ingredient which is expensive to produce. We're a small family business happy to make less margin and provide the very best immunity and energy supplement, with genuine ingredients always at the right dose.
AminoBoosters contain full strength Pure Live Active Nutrition YTE® which is a highly absorbable bioavailable source of the 23 Amino Acids required by your brain and body.
Don't risk using a formula with dangerous or unethical ingredients. The human body is comprised of approximately 20% protein and Amino Acids are the basic building blocks of all proteins in the body so don't waste any more time and money on overpriced alternatives which don't contain genuine YTE® at the right dose.
Experience THE AMINOBOOSTERS RECIPE
Scientifically Formulated. Proven And Guaranteed.
Genuine golden YTE®
Promotes positive mood, improves memory, transforms your energy levels, reduces stress and anxiety, regenerates stem cells, normalises insulin, improves psychological and endocrine stress, stimulates HGH (human growth hormone) essential for body and brain repair, lowers cortisol (the "stress hormone"), helps fight cravings from stress eating.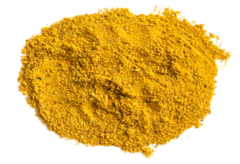 No, it's not turmeric – this is rare golden YTE®
Ginkgo Biloba
(Also known as the Fossil Tree, Kew Tree, Silver Apricot)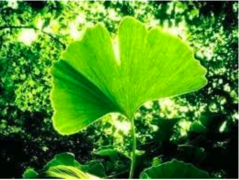 The most commonly ingested herb for brain health. Researchers believe Ginkgo Biloba Extract improves cognitive function because it promotes good blood circulation in the brain and protects from neuronal damage. Used for a range of problems, including anxiety, Alzheimer's, dementia, glaucoma, memory enhancement, tinnitus.
L-Arginine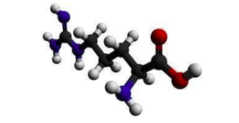 Arginine changes into nitric oxide (NO), the powerful neurotransmitter which helps blood vessels relax and improves circulation. Evidence shows L-Arginine may help improve blood flow in the arteries of the heart, improve symptoms of clogged arteries, chest pain or angina, coronary artery disease, and heartache.
People with major mood disorders have reduced arginine levels, according to a 2018 study by the University of Eastern Finland.
Inulin
A prebiotic fiber with powerful health benefits. Supports a healthier microbiome and healthy blood lipids.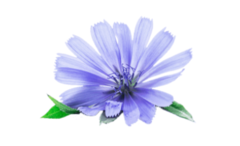 Inulin is a fiber linked to several health benefits. Your gut bacteria convert inulin and other prebiotics into short-chain fatty acids, which nourish colon cells. Research shows it can improve regularity, improve the balance of intestinal flora, reduce cholesterol, lower blood sugar levels, reduce food intake, and increase weight loss.
There are many studies regarding the efficacy of each ingredient, which have official GRAS status
("Generally Regarded As Safe") and long lists of clinically proven benefits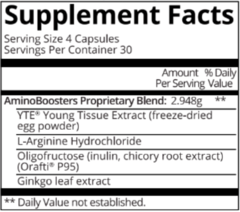 AminoBoosters is indeed a breakthrough. We have worked so hard to bring this formula to you.
Each bottle is loaded with high quality, science-backed, and all natural ingredients.
Perfectly packed with nature's very BEST results-oriented breakthrough ingredients.
Because we know so many people
need this transformation now
For anyone suffering from anxiety, cravings, fatigue, fear, heartache, insomnia, lack of concentration, poor memory, poor sleep, worry, stress, in need of cellular regeneration, this is your supplement.
This rare ingredient has nearly a century of secret success, with no contra-indications.
We've personally spent more than 4 years researching, testing, working with dozens of doctors and health specialists to create the BEST healthy mood, brain and body support for people who need it.
Links:
AminoBoosters Information Booklet:
Information for Health Evolution Affiliates:
Link to Images for AminoBoosters in dropbox:
AminoBoosters Product Page To Purchase:
Medical Studies on all of our ingredients:
You can find a downloadable version of all of the Science here: