Unique is a strong word that's much misused but, for once, it's absolutely true.
There is no other source of the Evolve Inside™ Pure Live Active Nutrition which balances cortisol (your "stress hormone") and regenerates stem cells. It's only possible with our exclusive rare natural single ingredient YTE®, carefully harvested in Norway and manufactured in the US.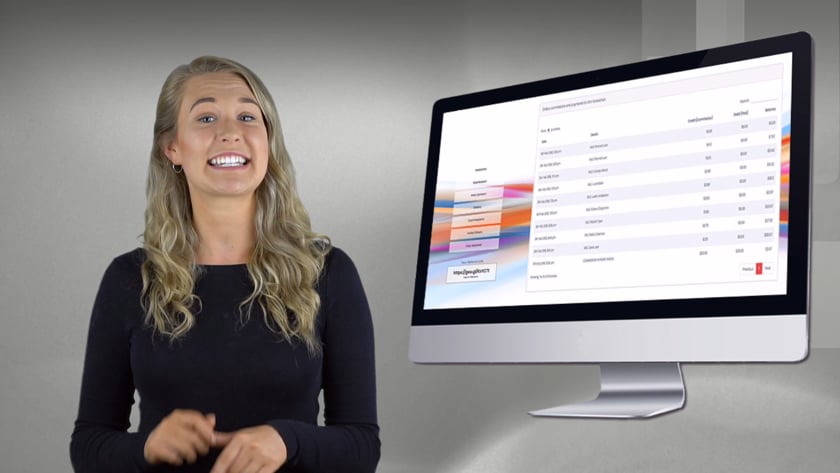 WE SPLIT PROFITS WITH YOU AND OUR TOP AFFILIATES MAKE THOUSANDS OF DOLLARS PER YEAR
Be part of the Health Evolution, transforming immunity and stress levels, changing lives.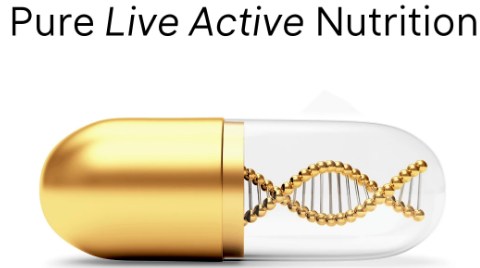 We make LIFE LESS COMPLICATED with "willpower in a capsule" clinical dose ingredients, led by the only complete amino acid complex, YTE® from Norway. This single natural ingredient provides every amino acid in perfect natural balance, Fibroblast Growth Factor, vitamins and minerals.
We combine science-based, independently-verified genuine ingredients in formulas which transform lives.
We believe in being honest and transparent with no unnecessary fillers, excipients, emulsifiers, preservatives, colorants, and no fake claims on any of our products.
Our advisory team includes Doctors and health professionals in the US, the UK, and Australia.
The original formula AminoBoosters contains full clinical dose YTE®
Essential vegetarian nutrients that are hard or impossible to get from food
The only complete amino acid complex also with Fibroblast Growth Factor, vitamins and minerals in a gently powerful botanical formula
Delivered in easy to take capsules so you start each morning right and feel great day and night.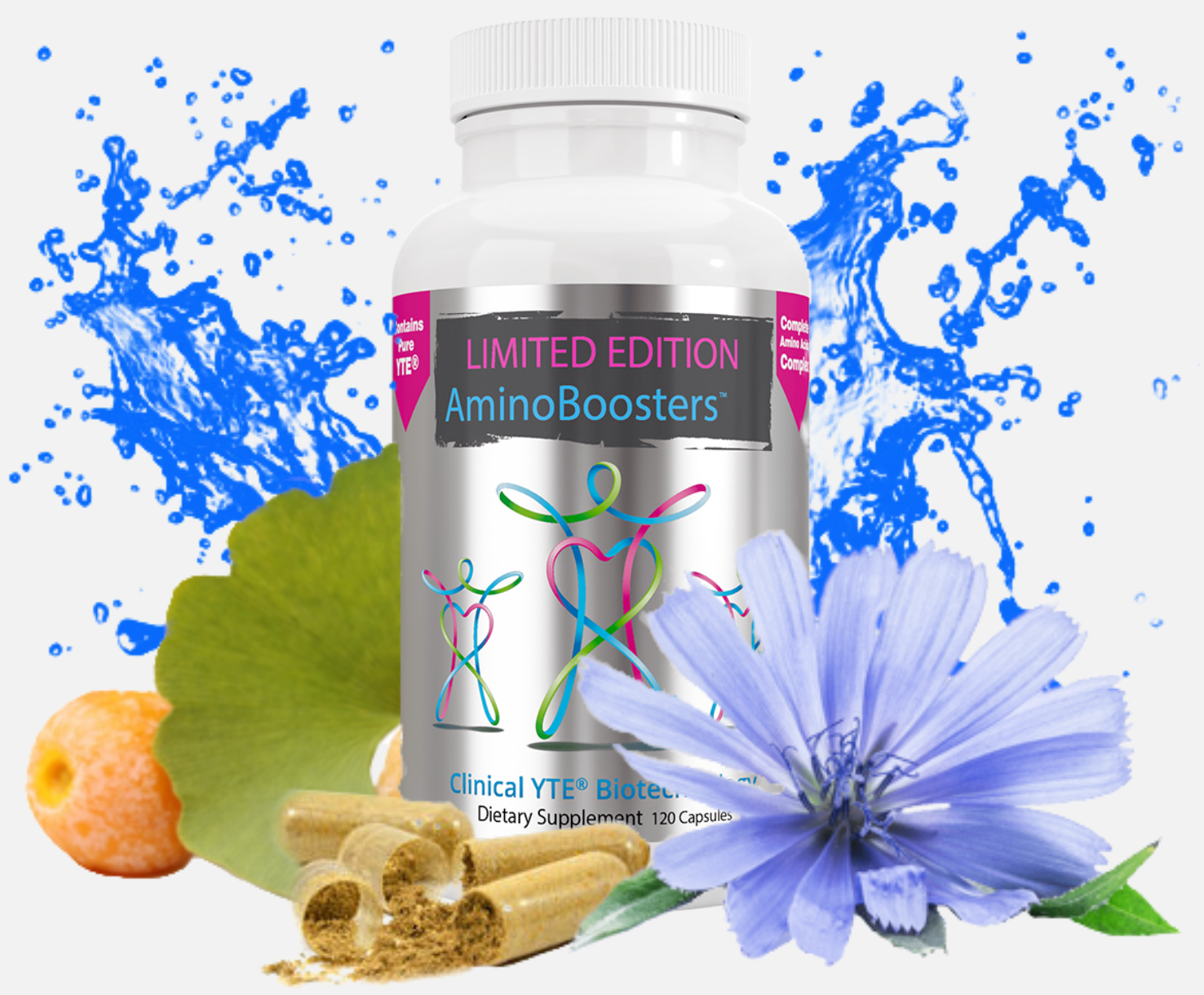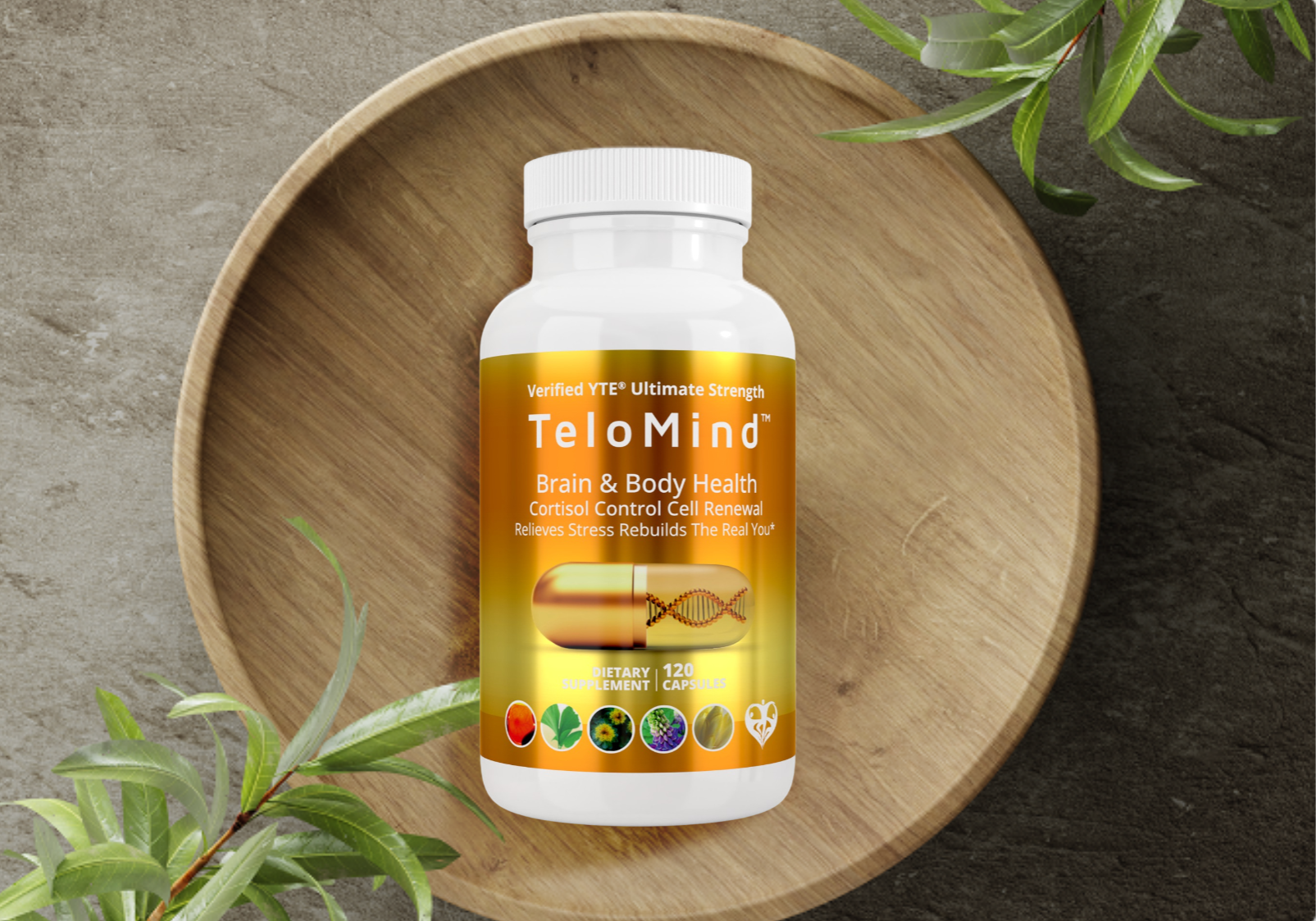 Our formula ingredients stimulate Human Growth Hormone (HGH) production and regenerate stem cells
Reducing inflammation and high cortisol levels
Defending against toxin attacks
Natural bioavailability enhancer
The proven high-performance supplement for making 2022 work for you. Taken by athletes, business-owners, change-makers, executives, medical professionals, students and seniors.
It's time to live your best life.
ULTIMATE HEALTH & IMMUNITY SYSTEM
Our winning Health Evolution two-formula System includes either TeloMind or AminoBoosters, combined with AminoSerene.
Experience 35 key nutrients including, of course, YTE®, and the complete Vitamin B complex with the most bioavailable, highest-quality B12 available called MecobalActive, botanicals including three important adaptogenic herbs Ginkgo biloba, Rhodiola rosea, and Sensoril® Ashwagandha Withania somnifera plus BioPerene® nutrient-uptake enhancer.
We ensure all ingredients truly complement each other, improving absorption rates and beneficial impact.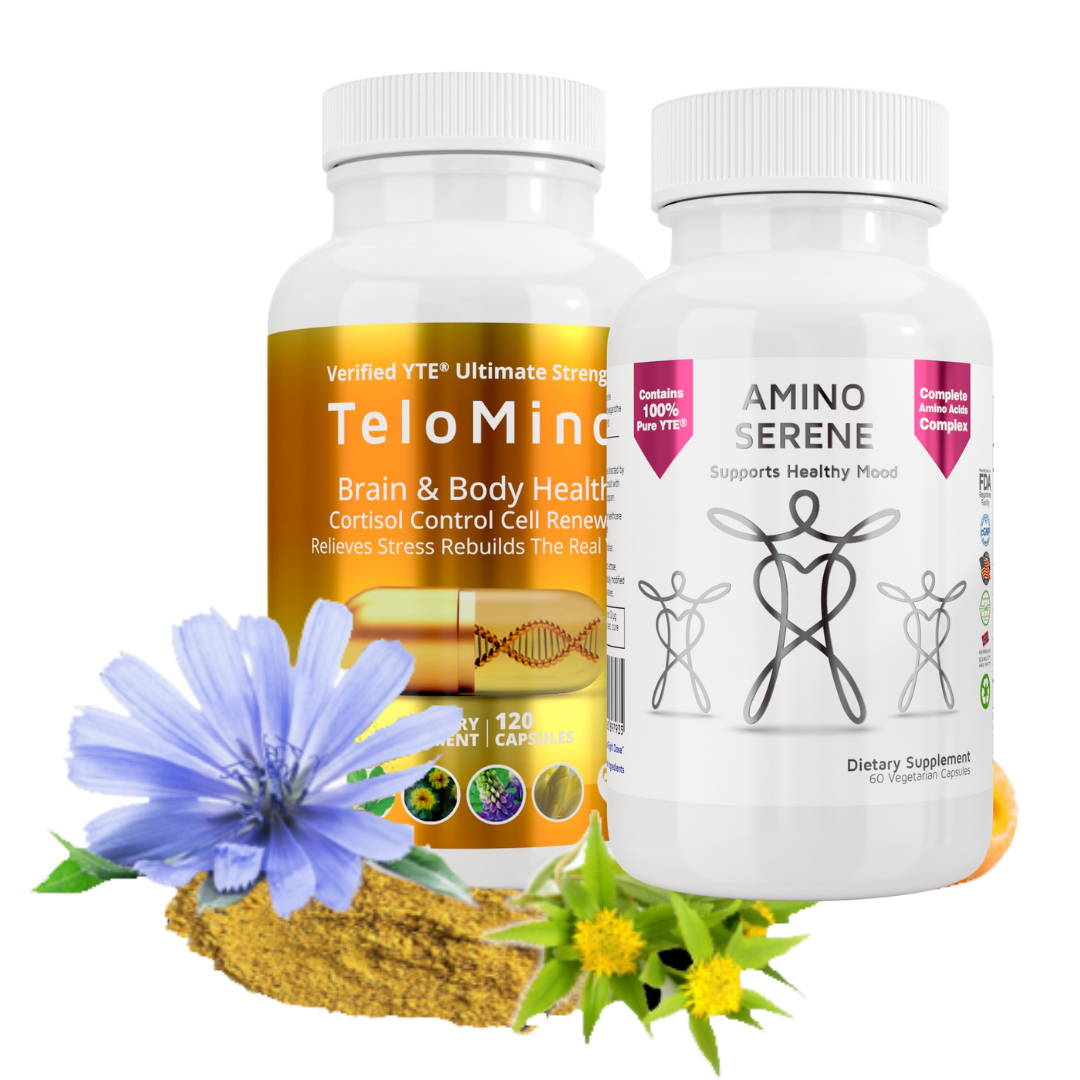 JOIN THE HEALTH EVOLUTION MOVEMENT
We serve people who care - about their health and fitness, the environment, animal welfare, ethical sourcing, and giving back to the community.
We have thousands of happy customers, 29.45% of whom receive Health Evolution products on a subscription basis.
The average sale is over $315 with strong repeat ordering.
Requests for refunds are virtually non-existent, at less than 0.0049%!
An unprecedented 50.3% of our active affiliates made more than $2,000 profit during the last 12 months. Compare that to MLMs like LifeDesigner, where only 14.4% of affiliates made $2,000 or more, and Usana where only 6.5% of affiliates made $2,000 or more. That's why our affiliates, ambassadors, distributors, doctors, and other health professionals say Health Evolution has the best-ever affiliate program.
As an Affiliate, you will receive 12-20% of each retail product sale plus bonuses, prizes AND 6 levels of commission, on retail AND wholesale sales referred, internationally, for the customer lifetime. You can also buy wholesale, and make up to 78% profit. Wholesale packs range from 24 bottles to 100 bottles in size.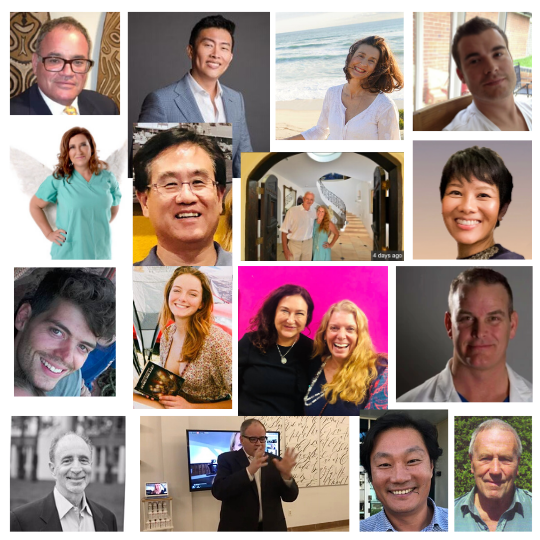 While we are an off grid sustainable company, we don't require you to be, as long as you're aligned with our mission of providing vibrant health to everyone.
Once you've applied, we will appreciate a few sentences about yourself, your business, your online presence and your followers - and we hope it's understandable that we reserve the right to final decision on who may join as an affiliate.
We've seen the best results with Medical Professionals recommending to patients and clients, and with Pro Marketers doing direct email promos, introducing Health Evolution products to your list, and sharing what you personally like about them with your audience
That said, you can obviously use social media as well, post about Health Evolution on your blog, introduce it at a virtual or live gathering... you know who your followers are and what kind of messages they prefer.
You are assigned a special tracking link that should be attached to every link to Health Evolution pages that you share. By clicking a properly tagged link, visitors will be cookied for 60 days, meaning that even if they come back and complete the purchase later, it will still count towards your commissions.
You also have a discount code so anyone who uses that coupon at checkout will also be tagged as your sale, even if they did not arrive through a tagged link.
Payouts are made either through Paypal or via direct deposit. We'll ask you to provide your payment details before the first payout is processed.
We pay every two weeks and pay on 100% of the product sale, so there's nothing keeping you from your money.
There is no minimum limit so you get your money every two weeks with no "holds" - when you make sales, you get paid within two weeks.
And yes, you can purchase through your own affiliate link..
If you want to buy wholesale, you can but it's not essential. You can typically earn $1,000 on every wholesale pack purchased.
Yes - when you log into your Affiliate Dashboard, you'll be able to see the sales generated and the commissions you have accrued.
You can also see all the customers and other affiliates under you.
We pay through ten levels - for example, you earn between 12-20% on sales you make.
You also earn 5% on sales made by affiliates you introduce. You also earn a small percentage on all levels of affiliates introduced through you.
We pay up to 35% on direct commission sales - and up to 40% in total commissions!
We expect you to use good judgment when promoting Health Evolution and reserve the right to terminate the affiliate account of any person or brand we feel is misrepresenting our products or promoting them in an illegal, malicious or dishonest manner.
Some examples of this include obvious click-baiting, tricking users to click on the affiliate link or masking it so it is not obvious it is linking to an external website, and cookie stuffing.
If you don't know what cookie stuffing means, that's ok. We don't expect our affiliates to use those techniques anyway.