Why Susan correia recommends health evolution supplements
Susan says, "I am a very active advocate for Health Evolution formulas because I have seen the life-changing results experienced by many different people in the US and overseas."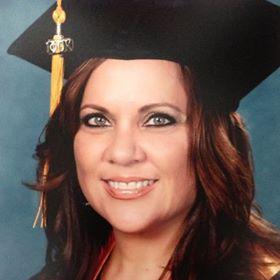 Use code HEALTH4YOU at checkout for 10% discount, courtesy of Susan Correia
Ms Susan Correia has worked in Urgent Care, Ophthalmology, Dermatology, and studied nutrition and medicine for the last 12 years.
Susan says, "I graduated from Keiser University in Sarasota Florida and belong to the Phi Theta Kappa Honors Society.
I completed the Leadership Distinction Program and my name is on the wall.
Dermatology has always been my favorite from Urgent Care, Ophthalmology and Dermatology. I have also researched and studied nutrition, for the last 12 years.
Although active in the medical field, I have always believed that our bodies were meant to heal themselves, as that is how God made us.
We can help ourselves by providing the correct nutrition and supplementation to promote what is needed for healing, restoration, and perhaps delay the aging process.
With Health Evolution's products, I know that I have found something that definitely worked for my Mom, when Doctors in four countries told me that my Mom will never come off of insulin.
At the time, my Mom was taking 80 units of insulin twice per day and now she is completely off insulin.
My Mom was also on sleep medication - the very addictive Ambien and also Aricept, also known as Donepezil for Alzheimer's and Dementia
My Mom has been taking YTE®. She no longer takes any medications for Alzheimer's and dementia. She no longer needs insulin and has considerably reduced her oral medication for diabetes. She is not taking any sleeping medication at all. She has also reduced her heart and blood pressure medication as well. She has regained her dignity, recollection, and a much-improved quality of life.
I can say this with absolute certainty because my Mom was in the middle of a study at Roskamp Institute. This is the clinic where research is carried out for the mind and for diseases such as Alzheimer's and dementia, and drugs are developed. My Mom was on a clinical trial where they were using a placebo pill, which I was told after the fact of course. That's why they called me in to find out what I was doing.
These Health Evolution supplements were the ONLY thing I changed in my Mom's regime, and "VOILA"!
Everyone knows that Alzheimer's is a progressive disease but somehow this disease regressed for my Mom.
I am a very active advocate for Health Evolution formulas because I have seen the life-changing results experienced by many different people in the US and overseas."
Click on the link to listen to Susan's audio in which she discusses how pure Norwegian stem cell ingredients enable vibrant health: younger, happier, rested.
Use code HEALTH4YOU at checkout for 10% discount, courtesy of Susan Correia