OCTOBER SPECIAL: 3x aminoserene with 50% off!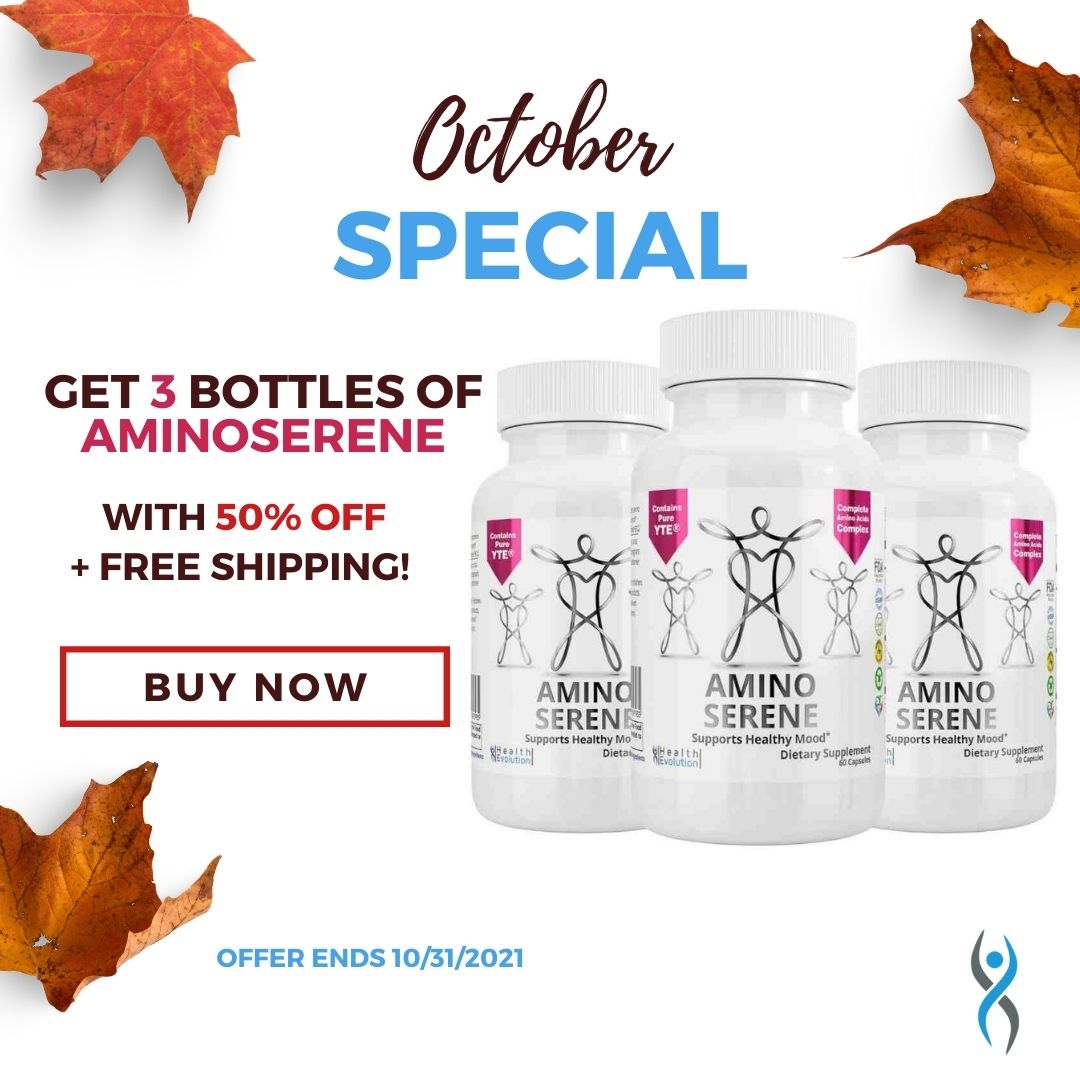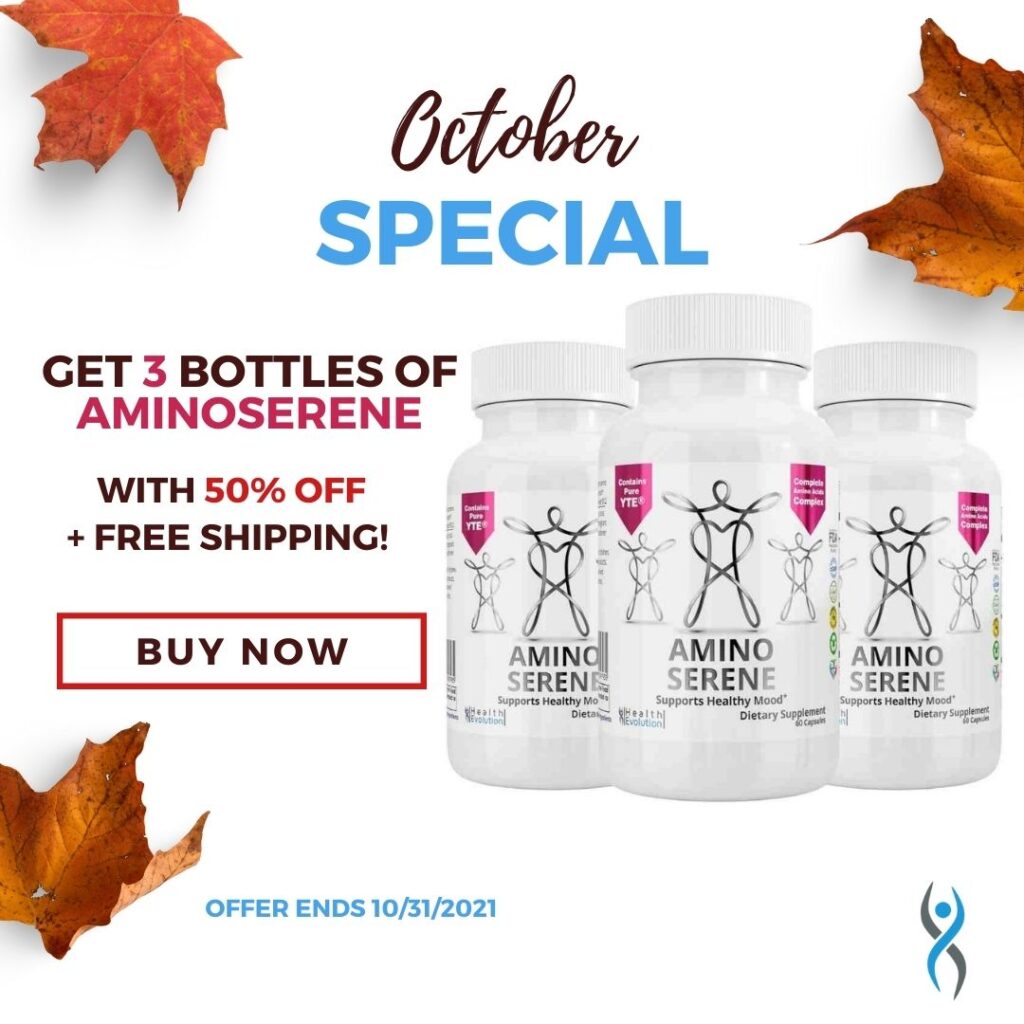 Unbelievable October Special!
We're celebrating October with special bundles of AminoSerene, for sensitive strength and immunity.
Experience the luxury of Norwegian YTE® Young Tissue Extract proteins and pure botanical ingredients revitalizing your mind and body with AminoSerene Advanced.
This easy-to-take nutritional supplement beautifully balances and regenerates, calming anxiety, managing the stress hormone cortisol, providing energy and immune support, so you look and feel younger with every tiny capsule.
Discover the difference of Pure Live Active Nutrition now.
Avail our 50% OFF, plus free shipping! No code needed.
Offer ends 10/31/2021.
Learn more about AminoSerene here: https://healthevolutionproject.com/aminoserene