RESPECTED HEALTHCARE INDUSTRY LEADER JOINS HEALTH EVOLUTION AS HEALTH SCIENCE ADVISOR
Mr Saloff is Executive Director and President of the Institute of Arteriology, a non-profit organization dedicated to the science of Arteriology (the study of arteries). The organisation's goal is to harness the latest science of arterial inflammation to help individuals live a life free of cardiovascular disease.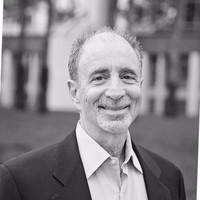 With many years experience in the Health Science industry, including more than 16 years as Managing Partner at Palisades Partners, David Saloff focuses on strategic collaboration with partners in the healthcare field, leading to positions as Chief Executive Officer of Age Reversal Inc, an investment company and Cell Health Institute, a nutraceutical company with R&D in the regenerative medicine area.
Mr Saloff is also Executive Vice President of Transparent Health Marketplace, which has developed a platform to connect buyers and sellers in the procurement of healthcare products and services.
Mr Saloff is a successful entrepreneur in the healthcare industry, having founded three companies, two of which went public and a third that was sold to a leading healthcare products company.
In 1991, he founded Electropharmacology, which developed first-generation solid state pulse electromagnetic field therapy devices to treat chronic wounds. Later he assumed the Presidency of LifeWaves International, a health and fitness research and development company based on a revolutionary exercise and lifestyle theory to increase longevity. He also was co-founder and co-chief executive officer of Ivivi Technologies, which developed and manufactured advanced non-drug anti-inflammatory devices for the treatment of chronic and acute wounds and post-surgical pain.

Health Evolution is delighted to announce that Mr David Saloff joins the team as Health Science Advisor, working with us to develop our unique YTE® formulas available to medical professionals and customers around the world.
Health Evolution's four formulas contain all 23 amino acids in perfect natural balance along with the Fibroblast Growth Factor of Pure Live Active Nutrition.


The dual action of Rebalancing and Rebuilding through enabling "stress hormone" cortisol management along with stem cell regeneration results in remarkable breakthroughs contributing to being Happier • Younger • Rested.