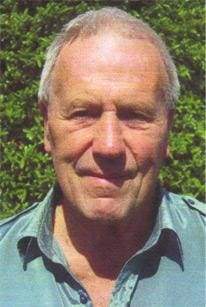 Longevity & Complex Case Specialist, Medical Researcher
Dr Christopher Hertzog is a respected Longevity Specialist and medical researcher in the field of Anti-Ageing (Positive Ageing) and Complex Case Medicine.
Dr Hertzog has a Primary Medical Degree from Cambridge University, studied Law at the "Inns of Court" in London, and was a lecturer in Law prior to his long and continuing career as a medical researcher.
Specialties: new advances in AAM - Anti-Ageing Medicine and Complex Case Protocols, as well as in the field of cancer and terminal cancer research.
Dr Hertzog is a member of the British Longevity Society, specialising in anti-ageing and anti-cancer treatments.
As part of his research, Dr Hertzog has extensive knowledge of the best supplements for health and has recommended Health Evolution formulas for many years.
Dr Hertzog "walks the talk", seeming far younger than his 80 years, still travelling the world nonstop consulting with private patients on all continents, attending the most important conferences globally on cancer and healthy ageing, and still with his "wings" as a keen pilot.
Dr Hertzog is a specialist longevity and complex case Doctor who consults with private clients around the world.
Dr Hertzog works closely with and spends considerable time with clients in the USA, China, Indonesia, Australasia, Europe, and the UK. Pre-Covid, Dr Hertzog travelled extensively, and now consults online. Dr Hertzog creates bespoke Protocols for his private clients around the world, which include Health Evolution formulas.
Health Evolution is honoured to be working with Dr Christopher Hertzog, a highly respected pioneer in human longevity and healthy ageing.
Get in touch with Dr Hertzog via our Contact page.