AminoBoosters for Energy & Immunity with YTE®, Ginkgo Biloba, extra L-ArgInine, and Inulin.
Provides Energy, Reduces Stress and Anxiety, Supports Immunity and Brain Health, Regulates Cells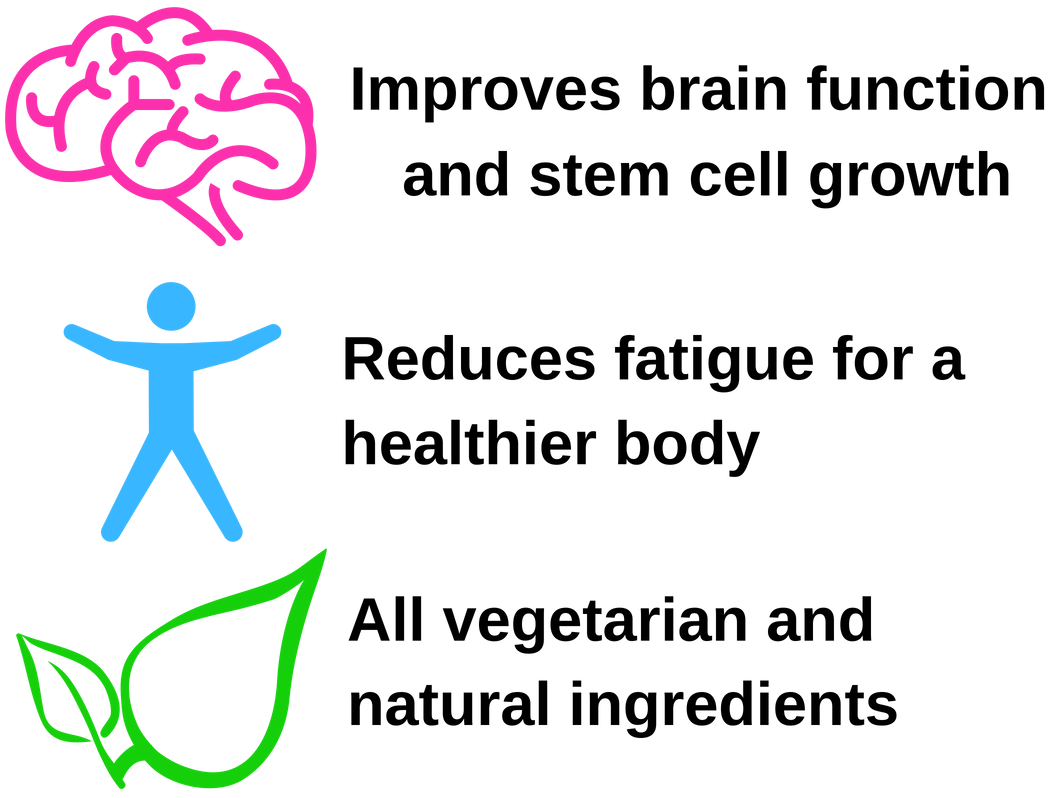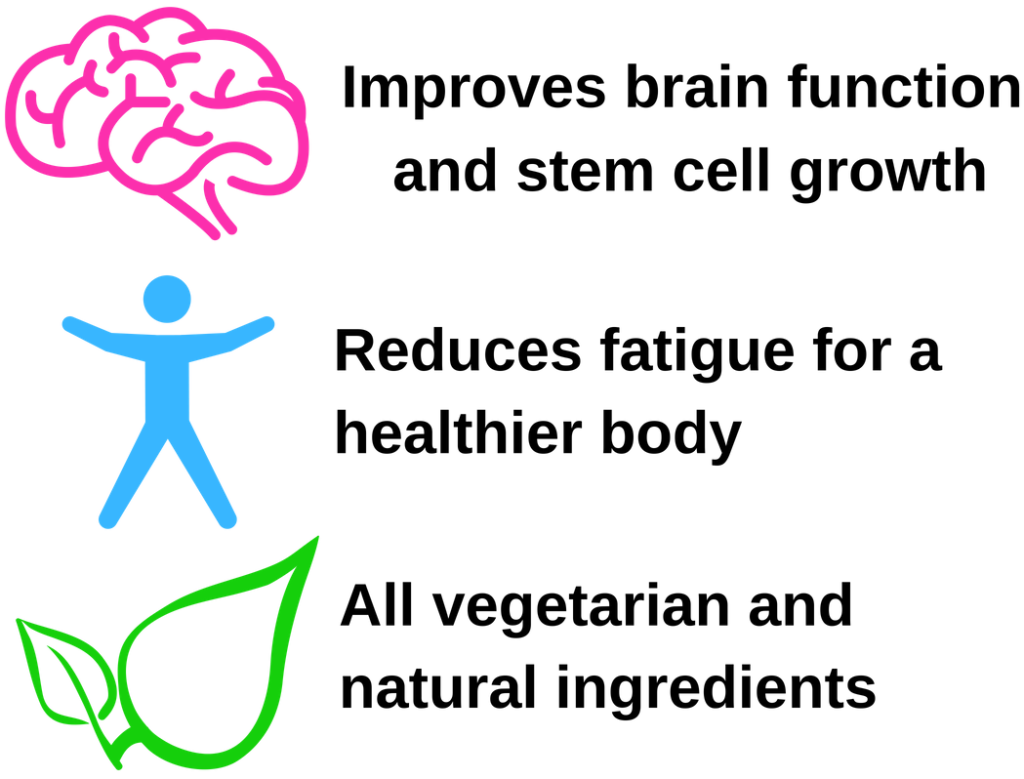 SUPPORTS AND MAINTAINS IMMUNITY BY MANAGING LEVELS OF CORTISOL, THE STRESS HORMONE.
Each bottle lasts for a complete month at the full dose of 4 capsules/day.
Health Evolution formulas are the ONLY supplements containing genuine pure Norwegian YTE® at recommended clinical therapeutic dose. These proprietary formulas contain the only highly absorbable bioavailable sources of all amino acids along with Fibroblast Growth Factor, vitamins, minerals, and botanicals.
Due to supply chain difficulties Limited Edition AminoBoosters contains Ginkgo biloba leaf powder instead of our usual Ginkgo biloba leaf extract.
We did not want to delay production of AminoBoosters because we know our medical professionals and customers rely on this life-changing product being available.
Ginkgo biloba leaf powder and Ginkgo biloba leaf extract are both approved by the FDA.
Most supplements contain Ginkgo biloba leaf powder.
We typically prefer to use Ginkgo biloba leaf extract. But this was not available for this current batch.
Ginkgo biloba leaf powder and Ginkgo biloba leaf extract have both been successfully used for centuries.
There is 100mg of Ginkgo biloba per serving of AminoBoosters - 25mg per capsule, 4 capsules per daily serving.
All other ingredients in Limited Edition AminoBoosters are as usual including full clinical therapeutic dose of YTE®.
We have new batches of AminoBoosters scheduled for production later this year which will contain the usual Ginkgo biloba leaf extract but the price will be increasing for future batches due to very significant rises in the cost of ingredients and production. We recommend stocking up and ordering sufficient for your needs while available at these prices.
Limited Edition AminoBoosters best before date: 11/2024
Rebalance And Rebuild - WITHOUT Damaging Side Effects
1Containing the recommended clinical dose of genuine Norwegian YTE® Young Tissue Extract Dynamic Protein.
As a dietary supplement, take 4 a day or as directed by your health care professional
Pure Botanical Ginkgo Biloba Leaf Powder, and Inulin
Supercharged with extra L-Arginine Amino Acids
Vegetarian "00" Vegan Capsule, Rice Flour
YTE® is a Registered Trademark
All-Natural, Independently Tested
Non-GMO made without meat, fish, sugar, soy protein, corn, wheat, gluten, dairy or artificial colors. No Shark Cartilage or Sea Cucumber. Made in a pork-free environment.
Remember, the Ginkgo Biloba in AminoBoosters and TeloMind is not suitable for people using blood thinning (anticoagulant) or epilepsy medication, when pregnant, breastfeeding or for children. If that's you, choose our formula AminoSerene instead.
What's the reason other companies don't include YTE®? Because this is a very rare, premium, natural ingredient which is expensive to produce. We're a small family business happy to make less margin and provide the very best immunity and energy supplement, with genuine ingredients always at the right dose.
AminoBoosters contain full strength Pure Live Active Nutrition YTE® which is a unique and highly absorbable bioavailable source.
Don't risk using a formula with dangerous or unethical ingredients. The human body is comprised of approximately 20% protein and Amino Acids are the basic building blocks of all proteins in the body so don't waste any more time and money on overpriced alternatives which don't contain genuine YTE® at the right dose.
Limited Edition AminoBoosters Active Ingredients:
YTE®
Ginkgo biloba leaf powder
L-Arginine
Orafti® inulin as chicory root extract
Limited Edition AminoBoosters best before date: 11/2024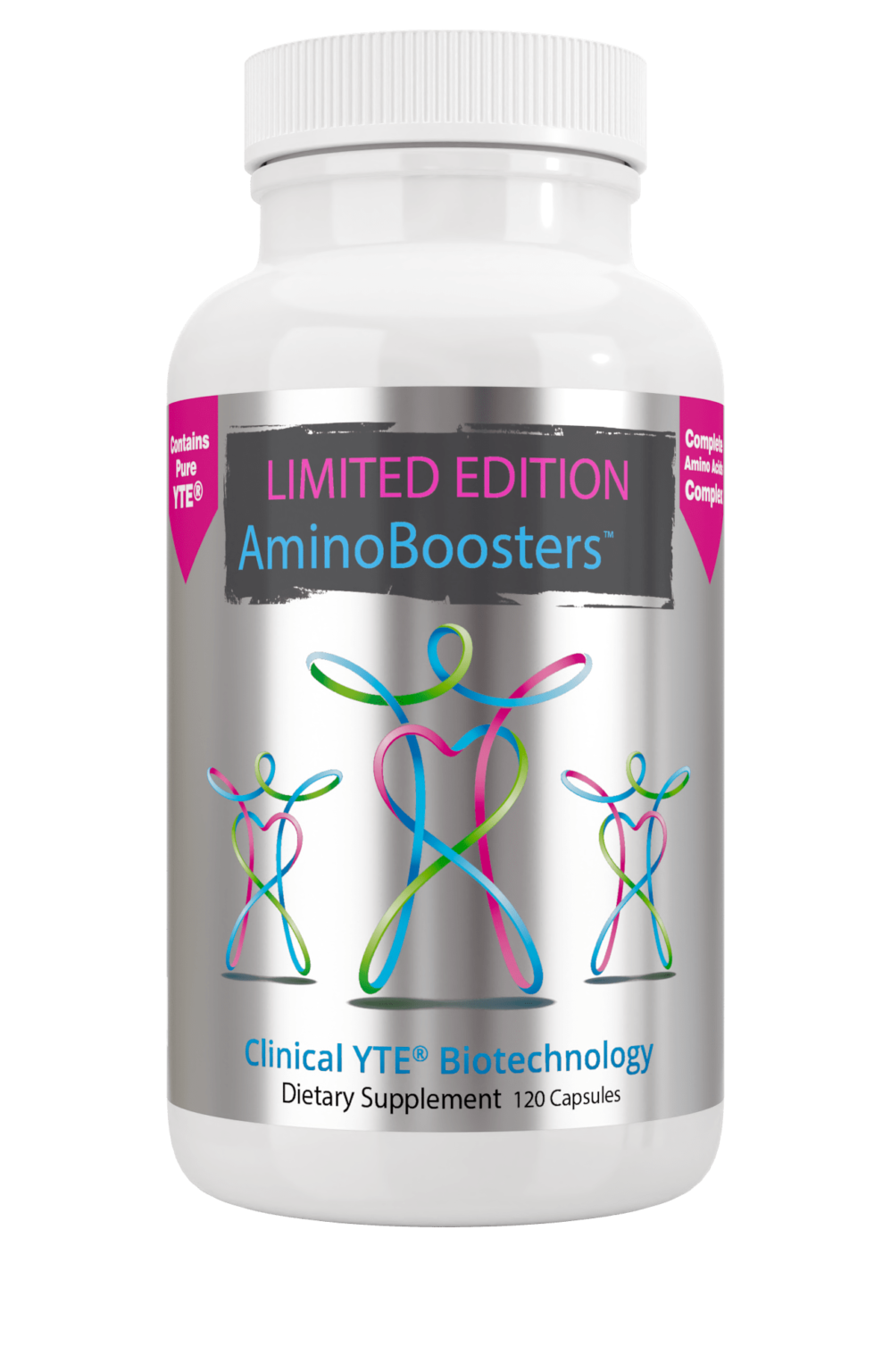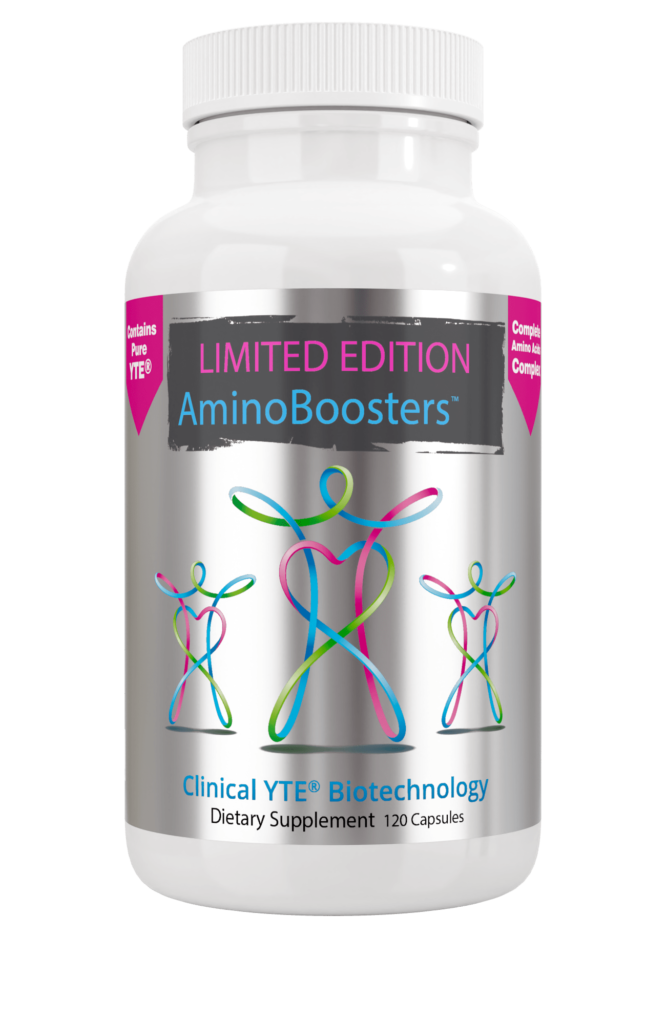 When you have an elevated level of anxiety, how is this negatively impacting you professionally and your family?
Attempts at better health often end badly. More people fail than succeed in finding supplements which make a difference.
It\'s frustrating to try another after another and never see the results you want.
These problems you're trying to solve spill over into all areas of your life.
That\'s why we have created AminoBoosters.
And here's how it solves the stress and anxiety epidemic impacting so many people:
AminoBoosters contain the rare ingredient YTE®, which is not mass-produced because of the live nutrients trusted to make such a fast and lasting impact.
Evidence of the many benefits proven in numerous scientific studies and clinical trials include:
REGULATE
BLOOD SUGAR
The Fibroblast Growth Factor from fertilized semi-incubated chicken eggs is able to help the process of pancreatic stem cell regeneration and can help balance blood sugar levels
LOWER
STRESS
YTE® is shown in clinical studies to manage cortisol, the "stress hormone". When compared to a placebo, there was improvement of both the psychological and endocrine stress response
REDUCE
ANXIETY
Scientific studies indicate this ingredient has a mood lifting effect and may be an alternative or adjunct to conventional medication
INCREASE
ENERGY
Regular users of AminoBoosters report an increase in vitality and energy.
SHARPEN
THINKING
Gingko Biloba, one of the carefully-selected herbs in AminoBoosters, has been used for centuries to improve memory and lift 'brain fog'
IMPROVE
SLEEP
Our customers report being able to sleep better, and more deeply, after their first month of taking AminoBoosters
Tell me more! What's in this supplement and why is it different?
This genuine YTE® is the ONLY complete natural source of ALL 23 amino acids, in perfect natural balance:
"If any essential amino acid is low or missing, the effectiveness of all the others are proportionately reduced" - Earl Mindell, R.PH, PH.D, Nutritionist. As such it's an expensive raw ingredient which is why other formula companies don't use it. YTE® is produced using a unique patented process and is totally different from any other ingredient.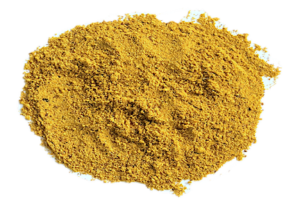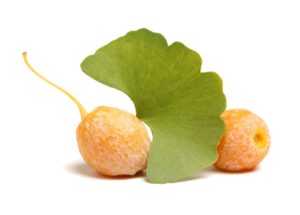 Globally, the most popular and most-ingested herb for brain health. Researchers believe Ginkgo Biloba improves cognitive function because it promotes good blood circulation in the brain and protects from neuronal damage.
Arginine changes into nitric oxide (NO), the powerful neurotransmitter which helps blood vessels relax and improves circulation. Evidence shows L-Arginine may help improve blood flow in the arteries of the heart, improve symptoms of clogged arteries, chest pain or angina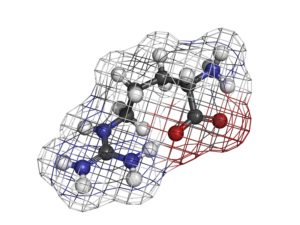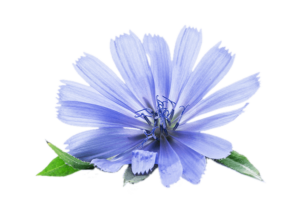 Inulin is a fiber linked to many health benefits. Your gut bacteria convert inulin and other prebiotics into short-chain fatty acids, which nourish colon cells. Research shows Inulin can improve regularity, improve the balance of intestinal flora, reduce cholesterol, lower blood sugar levels, reduce food intake, and increase weight loss.
YTE® is a patented food supplement ingredient developed and patented by the Norwegian government, with two novel mechanisms of action:
i) modulating cortisol, the stress hormone, to balance levels of cortisol and so support and maintain immunity, rejuvenation, energy, vitality, strength, and mental health
ii) regenerating stem cells, to help with growth and repair in the body tissues and organs. Stem cells have the potential to develop into 'specialised' cell types, such as blood cells, muscle cells, nerve cells, which have been lost through illness or injury.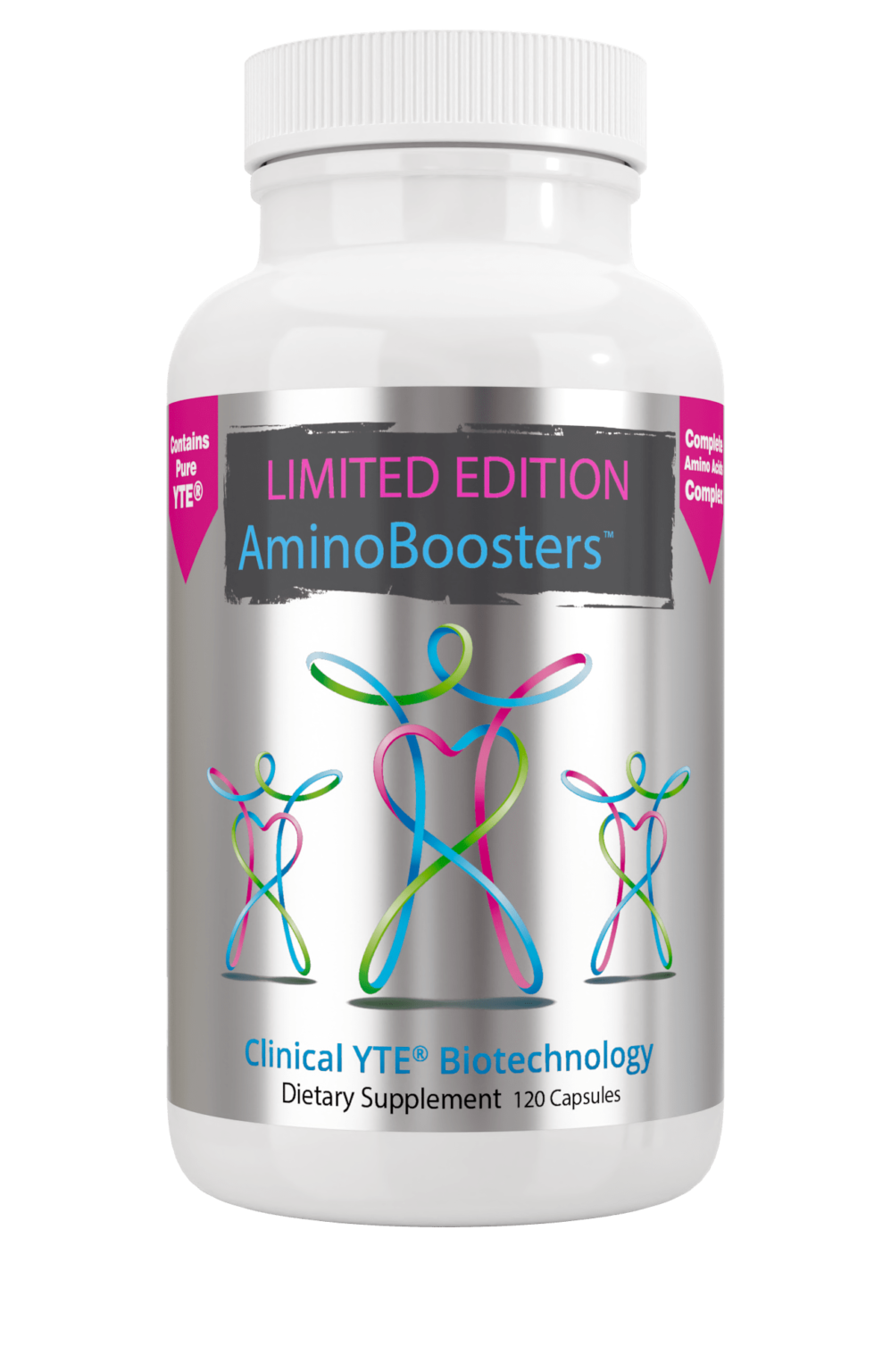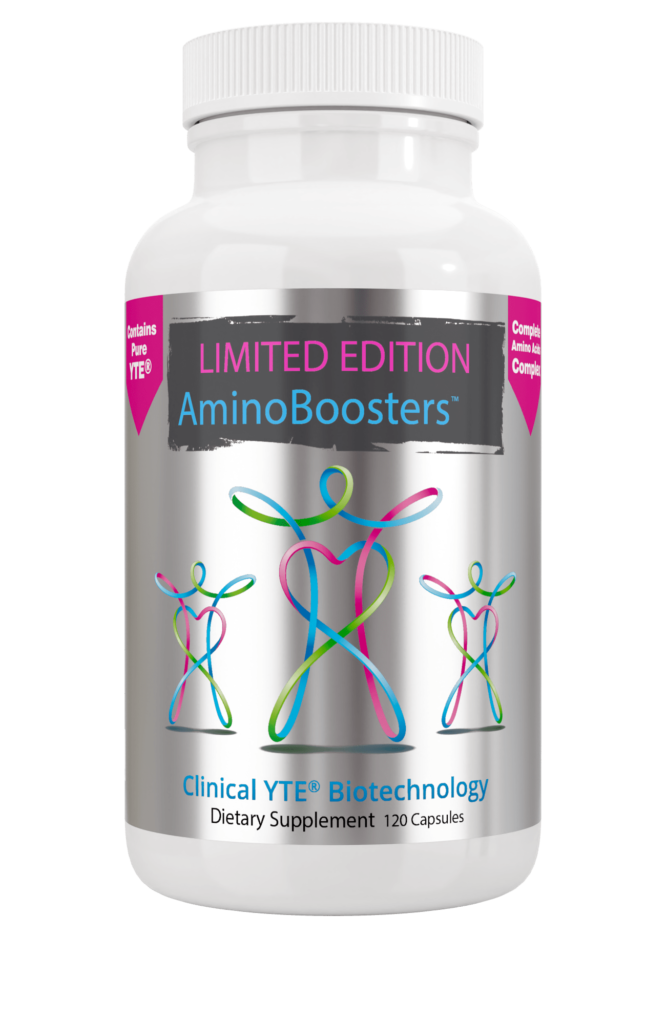 Worldwide Triple Guarantee, Returns Policy, & Our Promise: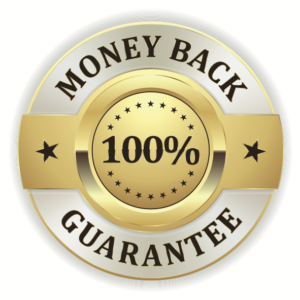 Guarantee One: 100% cast iron money back guarantee- all of purchase price refunded if returned within 30 days. Shipping costs not included.
Guarantee Two: 100% Pure, Genuine, Original YTE® in the right dose per capsule, manufactured in the USA.
Guarantee Three: 100% Transparency: latest science-based evidence shared with you as soon as we know about it
If you are not fully satisfied with your purchase, you may request a full refund on the purchase price within 60 days.
We are told we have the best refund and returns policy of any supplements company.
It is extremely rare that we receive requests to exchange or refund your purpose but if ever that is the case, we are here for you and will help.
We are confident you will be delighted with your purchase but if in the very rare event you are not, you can be confident that we will take care of you with this simple, fair and honest refund policy.
Our promise: "If this is not the best supplement you've taken, you can send us back the empty bottle and receive a full refund of the purchase price. You can take a full 60 days to decide then send your bottle back if you're not 100% in agreement with our other loyal customers all around the world."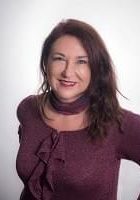 Dr. Veerle Van Tricht
"As a Medical Doctor, Eye Surgeon, and Burnout Specialist, I find AminoBoosters can produce remarkable results. After more than twenty years as a medical professional, this is the only ingredient I know of with the ability to both manage cortisol (the stress hormone) and regenerate stem cells."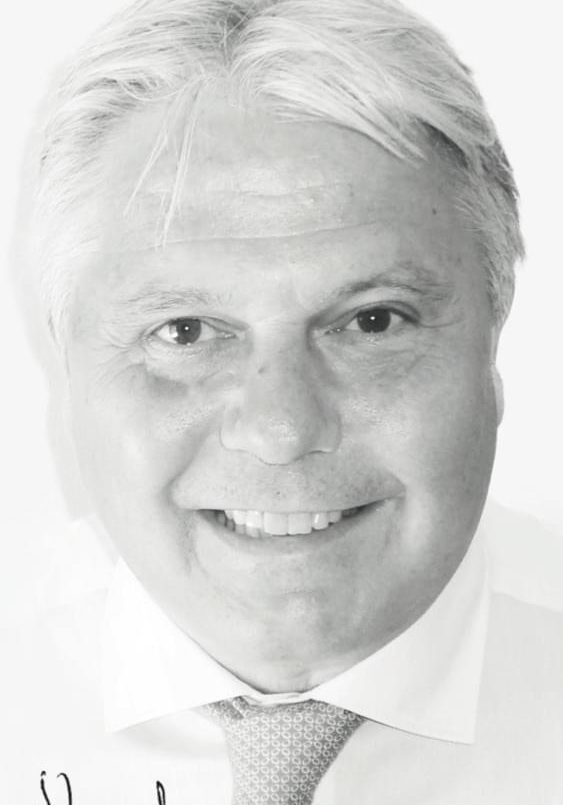 Dr. Roald Strand
"I was diagnosed with Parkinson\'s disease. When I was encouraged to try the food supplement YTE® I was intrigued. After a week using YTE® I felt a significant increase in energy. I felt stronger. The improvement has continued and I feel I have recovered at least 80 % of my functional level. I continue using YTE® and recommend it to my patients. People can experience many health benefits from taking YTE®."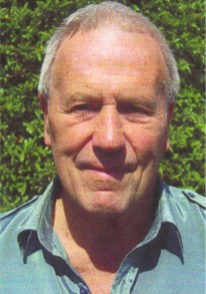 Dr. Christopher Hertzog
\"As a stem cell enhancer it can only do good. These cells die off and are reduced in number as we age, and to find a product that can restore the balance to the level found in earlier years, can surely only be beneficial. There is just such a vast amount of evidence it is impossible to support suggestions this product does not work."
If this miracle ingredient can combat chronic stress and regenerate stem cells, why haven't you heard of it before?
Three reasons:
ONE: There's not enough profit margin with this ingredient for most supplement or pharmaceutical companies
TWO: YTE® is a rare and delicate natural ingredient which needs to be kept alive. That's why...
THREE: This ingredient works best when made in micro-batches, which we can do as a privately-owned business, but which doesn't suit large corporations. We care about each customer, and each bottle of formula.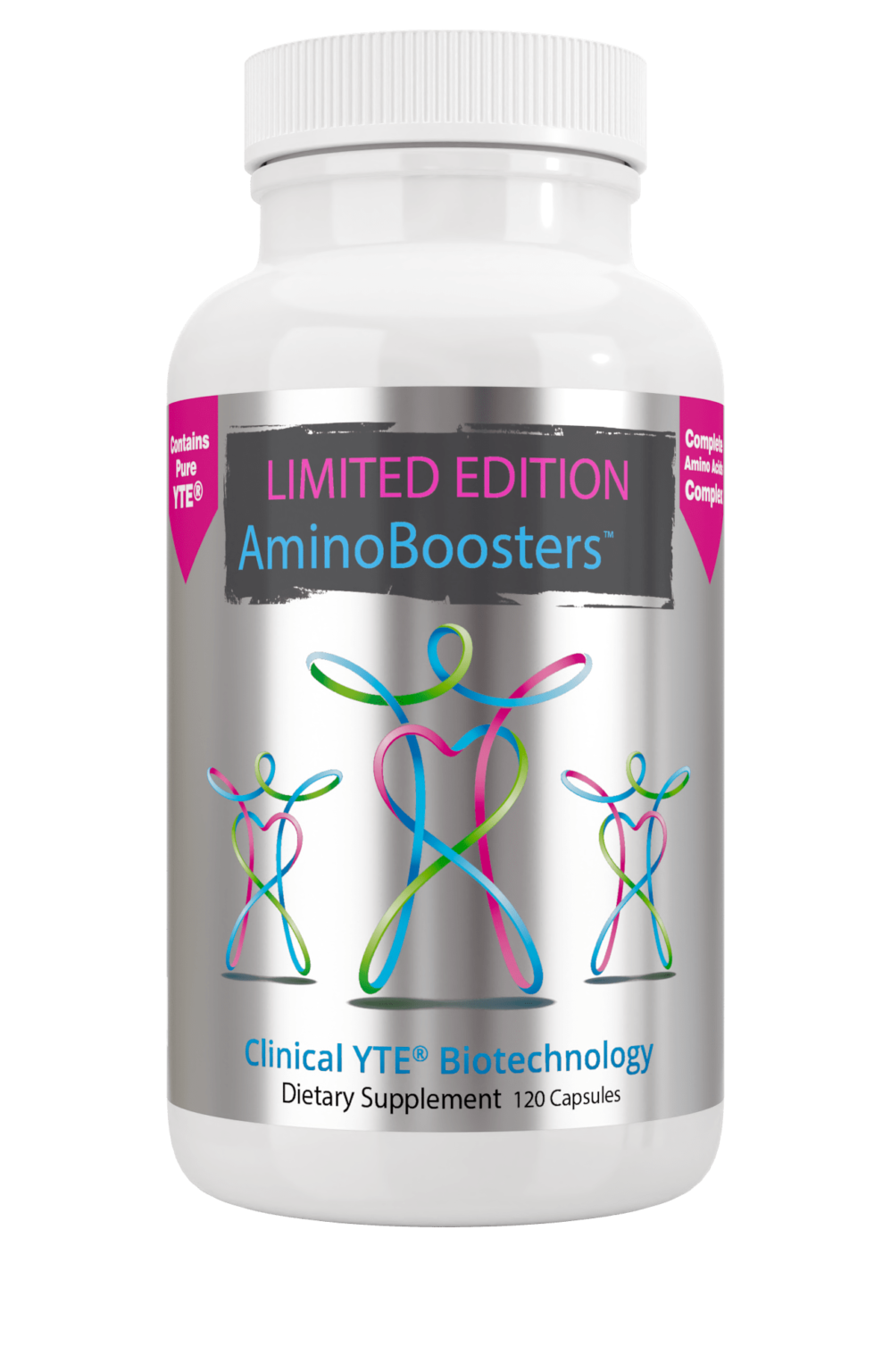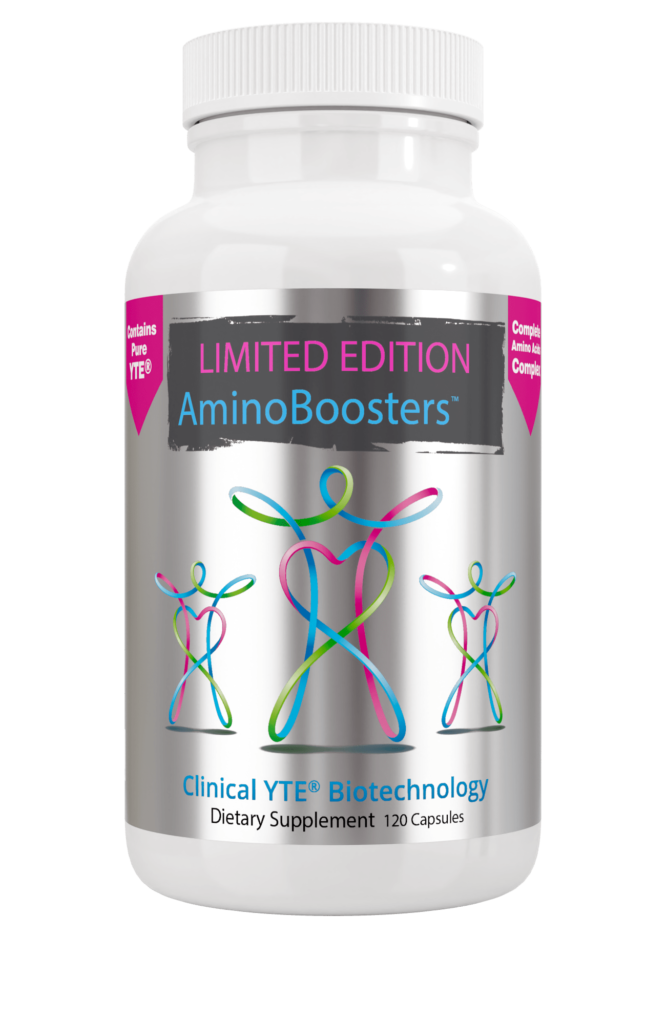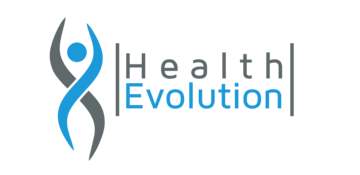 It's Time to Slay the Stress Monsters
Genuine YTE® is the most expensive amino acid ingredient on the planet - which is why other formula companies don't use it.
YTE® is made from pure FERTILISED semi-incubated eggs live with nutrients, carefully captured and brought to you In each capsule of AminoBoosters
We manufacture in micro-batches for quality control, so there is a risk of selling out.
Disclaimer: AminoBoosters are produced using high-welfare, premium, salmonella-free eggs. This product is not for you if:
- You are a strict vegan, or
- You have an egg allergy

TROUBLE ORDERING? Try using these supported browsers; Firefox or Google Chrome or Livechat with us now 
Supplement Facts - view scientific studies here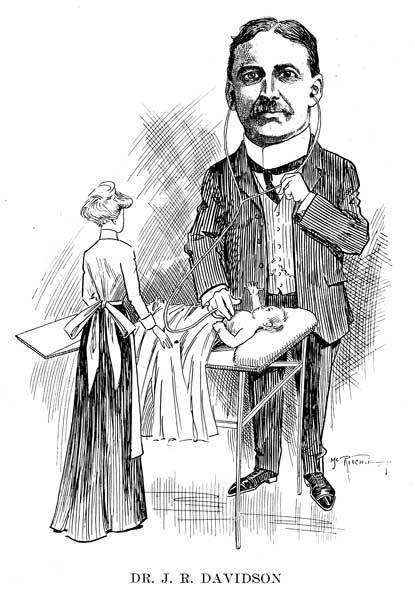 Who discovered YTE®?
YTE® was discovered in 1929 by famous Canadian Doctor, Dr John R. Davidson. Dr Davidson successfully treated cancer patients with a high-vitamin diet and, during his research to discover the highest-quality nutrients, he observed fertilised hen eggs and found that by day nine, the egg had undergone an incredible growth spurt. Dr Davidson hypothesised that the nutrients inside the egg on this ninth day must be very powerful, if they could cause a tripling in the growth cycle.
Dr. Davidson began successfully treating his patients' tumours with YTE® nutrients. In 1943, Dr Davidson presented his findings to the third International Cancer Conference, but died shortly afterwards. The research was then lost for almost 50 years, until Norwegian scientists Dr. Bjøedne Eskeland and Nils Christian Mortensen replicated the discovery of Dr. Davidson, proving that fertilised and semi-incubated hen egg contains key nutrients which can be harvested and carefully processed as YTE®.
YTE® has helped more than 500,000 people around the world and has no contra-indications reported in more than 90 years of usage. After experiencing the results for herself, Health Advocate Angela Wright MBE and Biologist husband David Wright created Health Evolution formulas to make this life-changing supplement available beyond the small number of medical professionals and health advocates "in the know".
Photo Source: Manitobans As We See \'Em, 1908 and 1909
FOOTNOTES
(1) Journal of International Medical Research 1997; 25:62-70 Author: B Eskeland, E.Thom, KOB Svenden https://www.yteinfo.com/studies/effects-of-powdered-fertilized-eggs-yte-on-sexual-desire-in-men/
(2) Nature Reviews Drug Discovery volume 8, pages 235-253 (2009) Author: Andrew Beenken & Moosa Mohammadi https://www.ncbi.nlm.nih.gov/pmc/articles/PMC3684054/
(3) Clinical Nutrition April 2010 Volume 29, Issue 2, Pages 255-260 Authors: Johannes Schulta, Torsten Hero, Juliane Hellhammera https://www.yteinfo.com/studies/effects-of-powdered-fertilized-eggs-yte-on-the-stress-response/
(4) Journal of Medicinal Food 2011 Jul; 14(7-8): 870-875. Author: Ester Solberg https://www.ncbi.nlm.nih.gov/pmc/articles/PMC3133680/