AMINOB12 FOR STRENGTH AND VITALITY.
AminoB12 uses genuine ingredients giving life-changing results. This formula is crafted specifically for sensitive, creative individuals who require increased mental and physical fortitude.
Our family company exclusively brings you the rare, all-natural YTE® Proteins from Norway.
Containing the recommended clinical dose of genuine Norwegian YTE® Young Tissue Extract Dynamic Protein.
Made from authentic YTE® in a powerful proprietary supporting formula of alkaline botanicals and amino acids for your enhanced sense of well-being.
As a dietary supplement, take 4 a day or as directed by your health care professional.
Supercharged with extra L-Arginine Amino Acids
Vegetarian "00" Vegan Capsule, Rice Flour.
YTE® is a Registered Trademark of Immitec, Norway.
All-Natural, Independently Tested.
Non-GMO made without meat, fish, sugar, soy protein, corn, wheat, gluten, dairy or artificial colors. No Shark Cartilage or Sea Cucumber. Made in a pork-free environment.
Remember, the Ginkgo Biloba in AminoBoosters and TeloMind is not suitable for people using blood thinning (anticoagulant) or epilepsy medication, when pregnant, breastfeeding or for children. If that's you, look at AminoB12 instead.
What's the reason other companies don't include YTE®? This is a very rare, premium, natural ingredient which is expensive to produce. We're a small family business happy to make less margin and provide the very best immunity and energy supplement, with genuine ingredients always at the right dose.
AminoBoosters contain full strength Pure Live Active Nutrition YTE® which is a highly absorbable bioavailable source of the 23 Amino Acids required by your brain and body.
Don't risk using a formula with dangerous or unethical ingredients. The human body is comprised of approximately 20% protein and Amino Acids are the basic building blocks of all proteins in the body so don't waste any more time and money on overpriced alternatives which don't contain genuine YTE® at the right dose.
Developed by the Norwegian government, the potent and exclusive YTE proteins are a complete set of amino acids plus Fibroblast Growth Factor, which balance cortisol levels (the "stress hormone") and convert into stem cells within the body.
This formula replenishes your body and brain cells in a natural and sustainable way.
Clinically proven results include:
Strengthened and increased muscle mass
Consistently increased energy levels
Immune system supported and maintained
Clarity of mind and stimulation of brain vitality
Increased absorption of nutrition
Completely absorbable vitamin B12 in the form of MecobalActive®
Our customers love us because our ingredients are life-changing.
AminoB12 provides highly bioavailable MecobalActive™ B12, arguably the most essential vitamin for brain health and focus.
Most B12 is not absorbed by the body, and many people are deficient in B12. AminoB12 contains MecobalActive™, the purest form of B12, and a patented active form, developed by Health-Tech BioActives, formally known as Ferrer HealthTech.
Deficiency in B12 is increasingly common, with up to 26% of people deficient, resulting in possible tiredness, a reduced number of red blood cells, soreness of the tongue, ulcers, breathlessness, jaundice, hair loss and joint pain, impaired memory, irritability, depression, dementia and, rarely, psychosis - and that is why we have gone to great lengths to develop AminoB12. 
In addition to YTE and MecobalActive B12, AminoB12 contains BioPerine®. BioPerine is a concentrated and patented form of black pepper extract which allows complete absorption of nutrients, providing a powerful edge to the body and brain.
AminoB12's unique formula achieves long-lasting and life-enhancing results.
We are proud to welcome you into the Health Evolution Project and hope to hear how your life as been changed with AminoB12.
Thank you,
The Wright Family
Australia – USA – UK
The professionally recommended dose of AminoB12 is 4 capsules per day. One bottle contains 30 days supply.
Our products are independently verified and not tested on animals. The vegan capsules are made of rice flour and are 100% digestible.
Ingredients of AminoB12:
Egg albumen amino acids (YTE® 1.6g)
MecobalActive™ Vitamin B12 (as methylcobalamin)
BioPerine®
AminoB12 best before date: 11/2022
We have small quantity of AminoB12 with an Expiry date to 07/2022. We will be replacing AminoB12 with AminoSerene but in the meantime if you wish to order AminoB12 while stocks last, you can do so here.
Subscribe and Save Option:
Subscribe & Save 2.5% on your first order and 10% on all remaining orders AND always get FREE shipping. Just choose "Subscribe & Save" instead of "one time purchase".
Allergy Warning: Do not consume if you are allergic to eggs.
Consult your health care professional before using this product if you are pregnant, breastfeeding, taking any medication or if you have an existing medical condition.
WARNING: AminoB12™ IS NOT INTENDED TO DIAGNOSE, TREAT, CURE OR PREVENT ANY DISEASES INCLUDING BUT NOT LIMITED TO CANCER, DIABETES, ALZHEIMER'S, DEPRESSION, AUTISM OR ANY OTHER AILMENT.
Worldwide Triple Guarantee, Returns Policy, & Our Promise: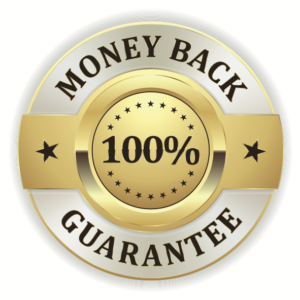 Guarantee One: 100% cast iron money back guarantee- all of purchase price refunded if returned within 30 days. Shipping costs not included.
Guarantee Two: 100% Pure, Genuine, Original YTE® in the right dose per capsule, manufactured in the USA.
Guarantee Three: 100% Transparency: latest science-based evidence shared with you as soon as we know about it
If you are not fully satisfied with your purchase, you may request a full refund on the purchase price within 30 days.
We are told we have the best refund and returns policy of any supplements company.
It is extremely rare that we receive requests to exchange or refund your purpose but if ever that is the case, we are here for you and will help.
We are confident you will be delighted with your purchase but if in the very rare event you are not, you can be confident that we will take care of you with this simple, fair and honest refund policy.
my health immunity's promise: "If this is not the best supplement you've taken, you can send us back the empty bottle and receive a full refund of the purchase price. You can take a full 30 days to decide then send your bottle back if you're not 100% in agreement with our other loyal customers all around the world."